Third baseman Scott Rolen was narrowly elected to the Baseball Hall of Fame on Tuesday night.
He received 76.3% of the Baseball Writers Association of America vote. Players must reach 75% of the vote to reach Cooperstown. Rolen passed that threshold by five of 389 votes.
Rolen was spending time with his parents when he learned he would be enshrined in the Hall of Fame, and one of his former teams, the Cincinnati Reds, shared an emotional video of his celebration with his family.
CLICK HERE FOR MORE SPORTS COVERAGE ON FOXNEWS.COM
The seven-time MLB All-Star is seen hugging his mother after sharing the news before others in the room began to cheer and applaud.
«I'm in,» he says.
Rolen's father seemed delighted.
«What's going on? I can't believe it,» her father is heard saying. «Oh my lord.»
Only 17 other third basemen have made it to Cooperstown, Rolen will be 18.
JEFF KENT CALLS HALL OF FAME VOTING A 'HEAD-SCRATCHING SHAME' AFTER NOT BEING INDUCED
The last third baseman to be elected to the Hall of Fame was veteran Atlanta Braves infielder Chipper Jones in 2018. Prior to that, no third baseman had been elected since Wade Boggs in 2005.
Aside from his tenure with the Reds, Rolen spent time with the Philadelphia Phillies, St. Louis Cardinals, and Toronto Blue Jays. He retired in 2012.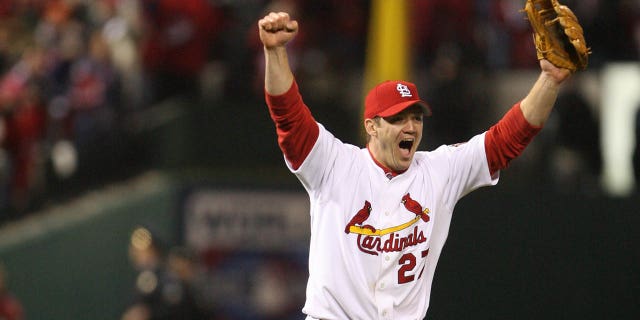 During his playing days, Rolen was considered one of the best defensive third basemen in the league. He received Rookie of the Year honors in 1997 and won the 2006 World Series with the St. Louis Cardinals.
He was inducted into the franchise's Hall of Fame in 2019.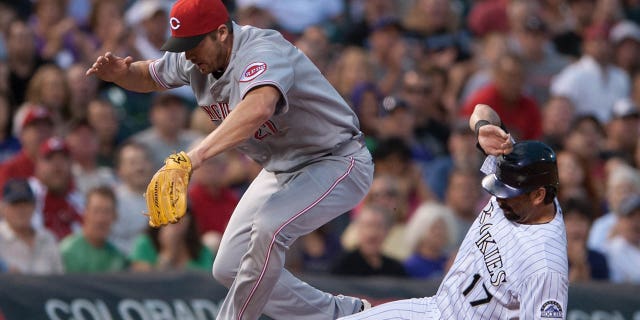 Former first baseman Fred McGriff, who was voted into the Contemporary Era Committee last month, will join Rolen in being inducted in July.
CLICK HERE TO GET THE FOX NEWS APP
Rolen did not reveal the baseball cap he will choose to display on his Hall of Fame plaque. He didn't think he was going to be in the Hall of Fame.
«There was never a time in my life where I thought I was going to be a Hall of Fame baseball player,» Rolen said Tuesday.