Yankee Stadium was roaring for the New York Yankees' win over the Baltimore Orioles on Tuesday night, but it quickly turned sour when two pinstripe fans got into a fight.
One fight was captured on video by the New York Post's Jake Brown outside Billy's Sports Bar, which is located near the stadium. He was seen two zealots on the ground scrapping before others came in to break it up.
There was also a woman who got into the fight and tried to hit one of the men who was trying to break up the fight.
CLICK HERE FOR MORE SPORTS COVERAGE ON FOXNEWS.COM
The man appeared to show the woman something from his wallet, but it's not clear if he was trying to show a badge.
It's not clear what caused the fight between the fans, but it shouldn't have to do with how the Yankees are playing.
FORMER YANKEES MANAGER THROWS A JAB AT HIS FORMER CATCHER'S LACK OF SPEED DURING THE BROADCAST
They have won 12 of their last 15 games, including Tuesday night when Aaron Judge hit a game-tying home run in the bottom of the ninth off Orioles closer Felix Bautista to force extra innings.
After Michael King came out of the top of the tenth with the automatic runner leading off the inning at second base without allowing a run, the Yankees seized the opportunity to end it.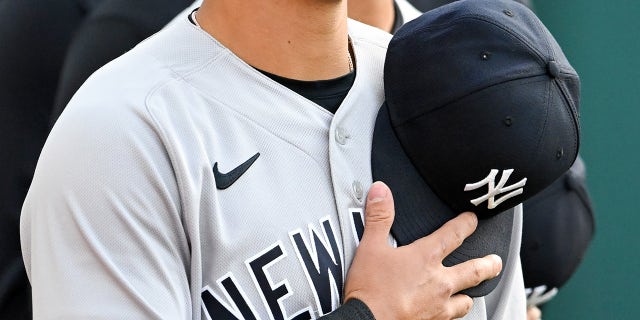 After Harrison Bader moved the runner on second to third base, Anthony Volpe ended up at the plate after an intentional walk by the Orioles created a potential double play opportunity.
But, on the first pitch he saw, Volpe drove a fly ball to deep center field, and Cedric Mullins didn't bother trying to throw the ball home once he caught it.
It was Volpe's first career RBI, and the stadium went wild.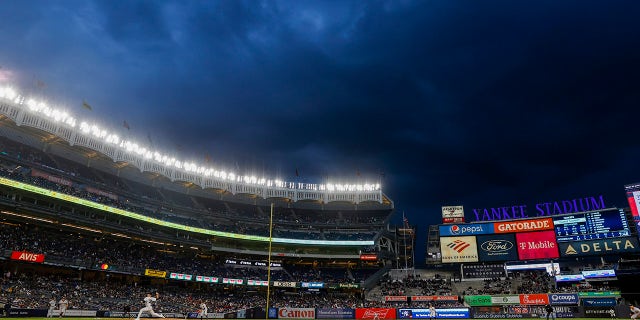 CLICK HERE TO GET THE FOX NEWS APP
The Yankees have now won five straight.