WWE Superstar Alexa Bliss avoided a serious situation when she had basal cell carcinoma, a type of skin cancer, removed from her face earlier this week.
A fan captured an Instagram story made by Bliss, whose real name is Alexis Cabrera, in which she posted a photo of a bandage on the left side of her face.
«Dear younger me, you should have stayed out of tanning beds,» Bliss wrote. «All clear now though! Thank you @americanskininsitute for taking such good care of me!»
CLICK HERE FOR MORE SPORTS COVERAGE ON FOXNEWS.COM
The fan tweeted the screenshot story hoping Bliss was okay, which she confirmed.
«Thanks! Don't worry, short healing time. Always check your skin! Especially if you're out in the sun or using tanning beds! Hahaha,» she replied.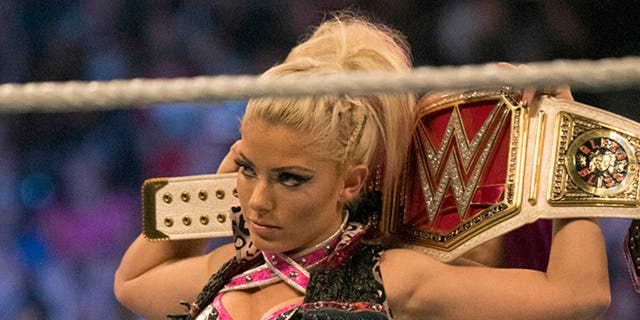 THE TRISH STRATUS-LITA RIVALRY HELPED REVOLUTIONIZE WOMEN'S WRESTLING IN WWE: 'IT'S ALL WE CAN ASK FOR'
Another Twitter user asked if he saw «marks or spots that got you checked out.»
«There was a blemish on my face, yes, it had gotten worse. So I went for a biopsy. It was basal cell carcinoma,» he said. «During my procedure, the doctor also found other squamous cells. It was a quick and easy procedure. I'm glad they always check my skin.»
CLICK HERE TO GET THE FOX NEWS APP
Bliss has been off the air from WWE since the Royal Rumble in January, where she lost the Raw Women's Championship to Bianca Belair, but has denied that she is on hiatus from the company.