The United States and Japan will battle for the championship in the World Baseball Classic final on Tuesday night in what is sure to be an epic matchup between two of the best countries in the sport.
The USA reached the elimination tournament after finishing 3-1 in Pool C. However, they finished just behind Mexico for the top spot in the pool. Japan exited Pool B with a 4-0 record and has yet to lose.
The Americans have beaten Venezuela and Cuba en route to a final appearance. Japan overcame Italy and beat Mexico in a thrilling semifinal duel to advance to the final.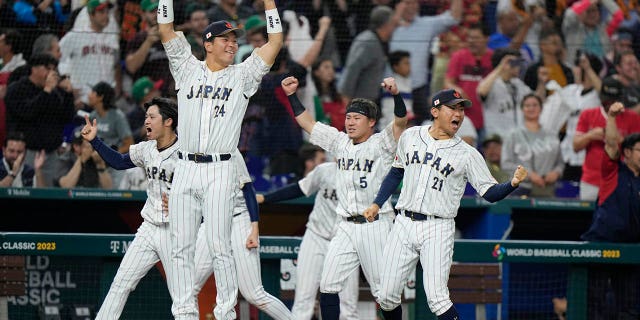 Here are some things to know about the World Baseball Classic final.
Where can fans watch the final?
The final of the World Baseball Classic will air on FS1 at 7 pm ET. All games will stream on the FOX Sports app and on FOXSports.com.
Where does the final take place?
The teams will meet at LoanDepot Park in Miami, the home of MLB's Miami Marlins.
Who is in the United States?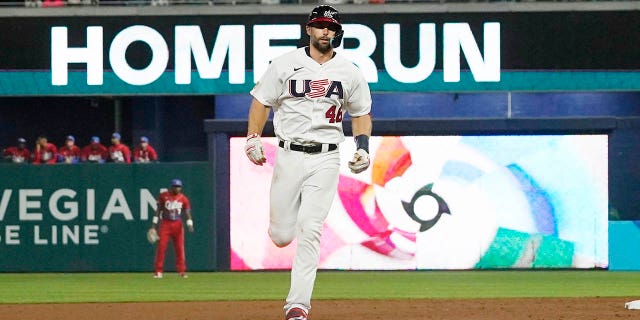 The US roster consists of: Jason Adam, Daniel Bard, David Bednar, Kyle Freeland, Kendall Graveman, Merrill Kelly, Aaron Loup, Lance Lynn, Mick Martinez, Miles Mikolas, Adam Ottavino, Ryan Pressly, Brady Singer, Adam Wainwright, Devin Williams, Kyle Higashioka, JT Realmuto, Will Smith, Pete Alonso, Tim Anderson, Nolan Arenado, Paul Goldschmidt, Trea Turner, Bobby Witt Jr., Mookie Betts, Jeff McNeil, Cedric Mullins, Kyle Schwarber, Mike Trout and Kyle Tucker.
Who is in Japan?
The Japan roster consists of: Yu Darvish, Shosei Togo, Yuki Matsui, Roki Sasaki, Taisei Ota, Shohei Ohtani, Hiromi Itoh, Yoshinobu Yamamoto, Ryoji Kuribayashi, Shoto Imanaga, Atsui Yuasa, Yuki Udagawa, Hiroto Takahashi, Hiroya Miyagi, Keiji Takahashi, Takuya Kai, Takumi Ohshiro, Yuhei Nakamura, Tetuso Yamada, Sosuke Genda, Shugo Maki, Taisei Makihara, Takumu Nakano, Kazuma Okamoto, Hotaka Yamakawa, Munetaka Murakami, Ukyo Shuto, Lars Nootbaar, and Masataka Yoshida.
How many championships does the United States have?
The United States has a championship to its credit and a fourth-place finish.
How many championships does Japan have?
Japan has the most championships of any country in the WBC with two. They also finished in third place twice.
When is the next World Baseball Classic?
The next World Baseball Classic is scheduled for 2026. But the locations have yet to be determined.