An Arizona fan allegedly got into a verbal altercation with the father of UCLA Men's Basketball coach Mick Cronin after Saturday's PAC-12 Championship, according to a radio broadcast of the game that caught the incident as it unfolded.
Head coach Mick Cronin ran off the stage during a postgame press conference following the Bruins' 61-59 loss to wildcats after a reporter informed him that a fan got into an altercation with his father.
«Someone got in my dad's face?» Cronin asked briefly before quickly exiting the presser.
BILL SELF TO COACH KANSAS IN THE NCAA MEN'S BASKETBALL TOURNAMENT AFTER UNDERGOING HEART SURGERY
The incident apparently unfolded during the Bruins' radio broadcast, which picked up the discussion as it happened.
«We've got a problem here. There's an Arizona fan that infiltrated right where Hep Cronin is, and the UCLA fans are trying to be nice to tell him to go away, but this Arizona fan has gone head-to-head with Mick's father. Cronin, «Radio host Josh Lewin described on the broadcast.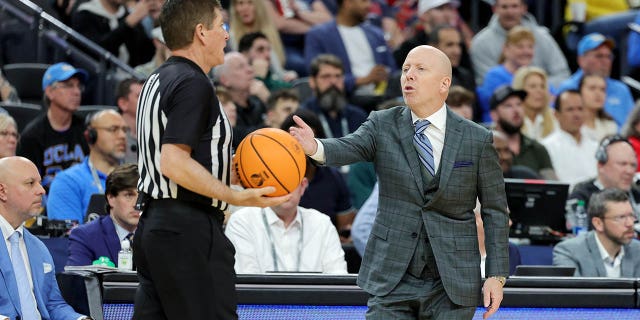 «Hey, buddy, you have to go. You have to go.»
CLICK HERE FOR MORE SPORTS COVERAGE ON FOXNEWS.COM
Lewin described the scene as «absolutely ridiculous», as security approached.
«The whole family decided to come and confront Hep Cronin, and they're still in the building, and they're still yelling at Hep Cronin and his friends.»
Cronin's father was accused of instigating the dispute in a tweet that circulated on social media, in which he was accused of allegedly «pushing» the 17-year-old fan and hitting him in the face and neck as he tried to reach his seat. .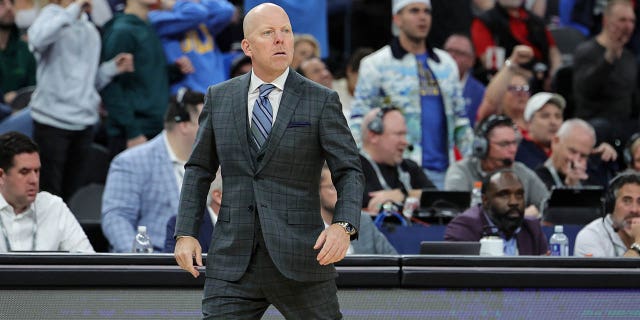 CLICK HERE TO GET THE FOX NEWS APP
UCLA athletics did not immediately respond to Fox News Digital's request for comment.
The Bruins won the No. 2 seed in the West Region for the NCAA Tournament 2023 and will face UNC Asheville in the first round on Thursday.
Associated Press contributed to this report.