Tyson Walker scored 23 points and No. 7 seed Michigan State defeated second seed Marquette 69-60 in the second round of the NCAA Tournament on Sunday, sending coach Tom Izzo's team back to the Sweet 16 for the first time in four. years.
Joey Hauser, a transfer from Marquette, had 14 points and AJ Hoggard had 13. Michigan State (21-12) took over in the final three minutes. The Spartans advanced to play third-seeded Kansas State in the East Region semifinals on Thursday at New York's Madison Square Garden.
CLICK HERE FOR MORE SPORTS COVERAGE ON FOXNEWS.COM
It's a familiar situation for Izzo, the 68-year-old Hall of Fame coach who won his March 16 Madness game with a lower-seeded team, the most of any coach. He had shared that record with Syracuse's Jim Boeheim, who retired after this season.
This one was particularly significant. Izzo became the face of a grieving school where three students were killed in a campus shooting on February 13.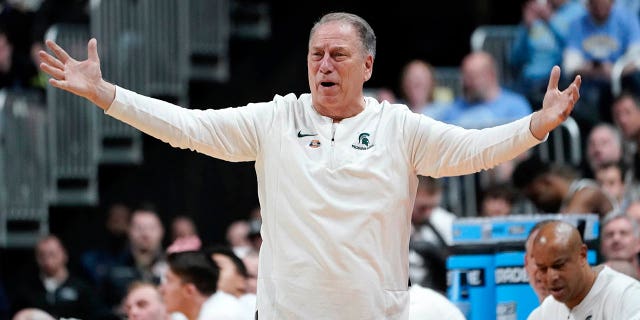 KANSAS STATE TAKES DOWN KENTUCKY, ADVANCES TO FIRST SWEET 16 SINCE 2018
«It's been a long year,» an emotional Izzo said in an on-court interview. «I'm happy for our guys.»
CLICK HERE TO GET THE FOX NEWS APP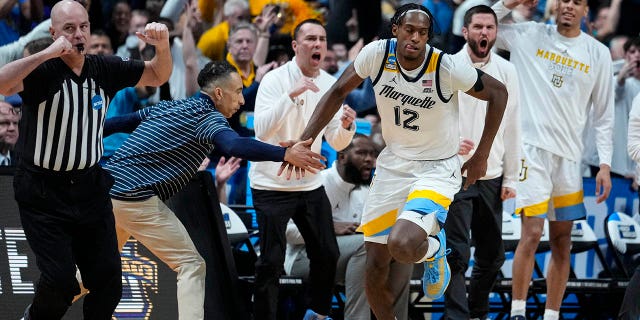 Olivier-Maxence Prosper led Marquette (29-7) with 16 points and Kam Jones had 14 points, including three 3-pointers.