Tom Brady was already in the spotlight for a poor performance against the Dallas Cowboys with the Tampa Bay Buccaneers' season on the brink, but he was drawing more criticism for an apparent sliding tackle attempt in the third quarter.
The Buccaneers were looking to at least get some points on the board in the NFC Wild Card matchup in the second half. Brady found Chris Godwin for a 9-yard pass, but the wide receiver appeared to fumble and Malik Hooker recovered it. On the return, Brady went for the sliding tackle but fell short.
CLICK HERE FOR MORE SPORTS COVERAGE ON FOXNEWS.COM
The seven-time Super Bowl winner has angered NFL fans.
The fumble ended up being reversed and the play stood. However, Buccaneers center Ryan Jensen was penalized for unnecessary roughness on the play.
TOM BRADY THROWS FIRST RED ZONE INTERCEPT SINCE 2019; JEANS CAPITALIZE TURNOVER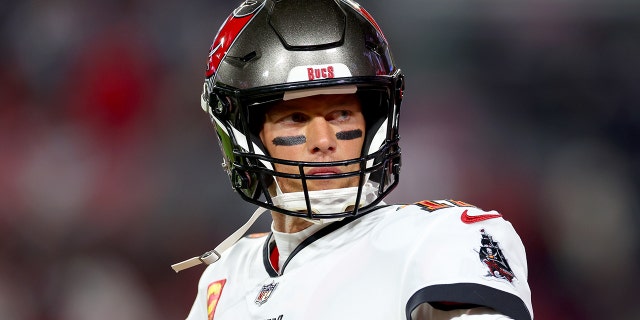 Brady and the Buccaneers were having a rough first half. The Dallas defense held Brady to 11 of 23 passes in the first half for 96 yards.
The Cowboys took an 18-0 lead in the locker room. The last time Brady was shut out in the first half of a playoff game was during the 2001-02 playoffs against the Oakland Raiders.
Brady ended up winning that game, which later became known as the «Tuck Rule Game.»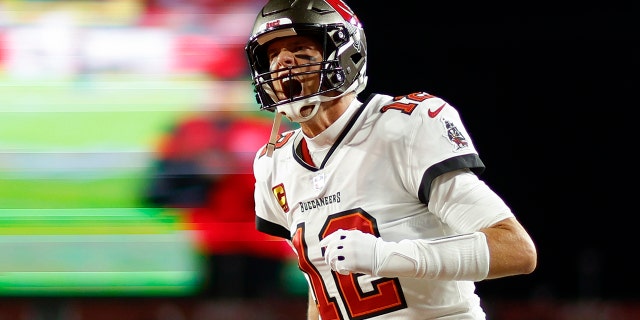 CLICK HERE TO GET THE FOX NEWS APP
Dallas scored in the third quarter to make it 24-0. Brett Maher missed his fourth extra point attempt.