Arden Key played in 17 games for the Jacksonville Jaguars during the 2022 season and recorded 27 total tackles, 4.5 sacks, and two passes defensed in his short time there.
Key hit the free agent market earlier this month and found his fourth team in four years when he signed a three-year contract with the Tennessee Titans.
CLICK HERE FOR MORE SPORTS COVERAGE ON FOXNEWS.COM
The pass-rusher was open about why he decided to move from one AFC South team to another.
«With Jacksonville, it was a shock to me. I'm not going to lie. After the year, I thought it was going to be a Jacksonville Jaguar,» Key said Tuesday, via NFL.com. «I felt disrespected because I came there, built the culture, brought a lot of energy, changed the city, changed the town. I felt like in my right mind I was going to be a Jacksonville Jaguar. That's not going to happen.»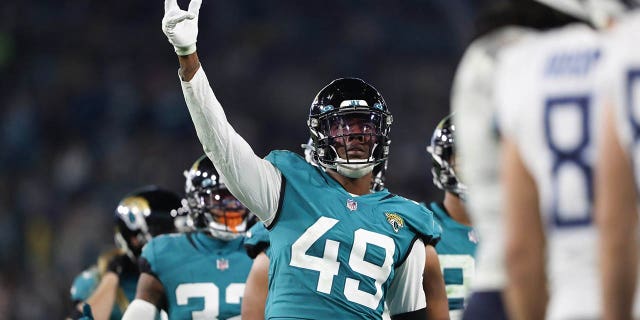 CAM NEWTON'S BROTHER REVEALS WHY PRO DAY PARTICIPATION WAS IMPORTANT
Key only started three games for the Jaguars, but was part of a defense that ranked 12th in points allowed and 24th in yards allowed. Jacksonville made the playoffs and won a playoff game for the first time since 2017.
The Titans missed the playoffs for the first time since the 2018 season. The defense was 14th in points allowed and 23rd in yards allowed.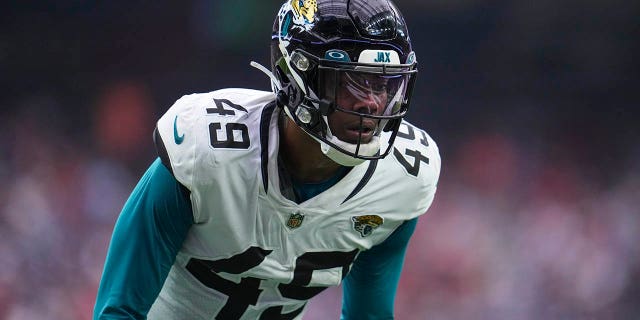 CLICK HERE TO GET THE FOX NEWS APP
Key could probably be a starting linebacker for Tennessee in 2023. He'll likely line up with Harold Landry III, Monty Rice and Azeez Al-Shaair.