Minnesota Timberwolves center Rudy Gobert missed Tuesday's inning game after throwing a punch at teammate Kyle Anderson during a heated argument.
The incident occurred at the meeting during a timeout in the second quarter of Minnesota's final regular season game.
The Timberwolves suspended Gobert for the game against the Lakers as a penalty, and Minnesota lost 108-102 in overtime to Los Angeles.
CLICK HERE FOR MORE SPORTS COVERAGE ON FOXNEWS.COM
Speaking to reporters Thursday for the first time since the incident, Gobert said he probably wouldn't have been healthy enough to play the Lakers anyway.
TIMBERWOLVES PRESIDENT EXPLAINS THE DECISION TO SUSPEND RUDY GOBERT FOR HITTING A TEAMMATE: 'IT WAS SHAMEFUL'
His goal is to return Friday when the Wolves host Oklahoma City in their last playoff chance, but there's no guarantee he'll play.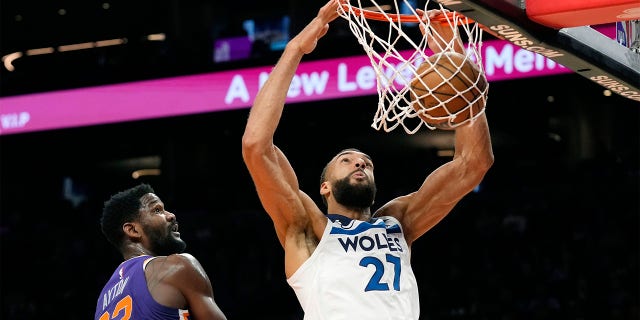 «I'm still in a lot of pain. I'm still not moving like I'd like to be able to move, but there's a little bit of progress every day,» said Gobert, a three-time NBA Defensive Player of the Year.
Gobert met with his teammates Thursday as the Timberwolves continue to prepare for Friday's inning game against Oklahoma City.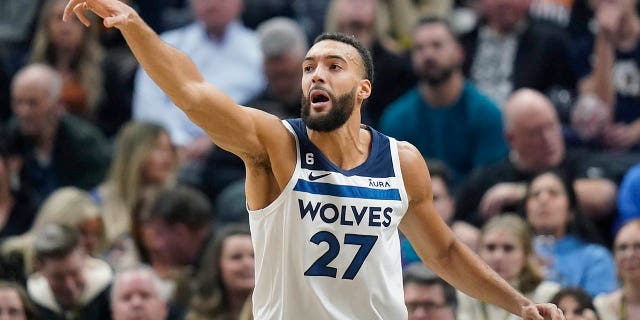 As of Thursday, the big man is listed as a doubt for Friday's game.
A few days after the incident, ESPN reported that the Timberwolves were somewhat understanding of Gobert's reaction due to Anderson's comments about the snap.
CLICK HERE TO GET THE FOX NEWS APP
According to ESPN's Adrian Wojnarowski, Anderson called Gobert «b—-» on a night when he was playing through an injury.