Shohei Ohtani's line drive left his bat at a speed of 113 mph, but only at a 19-degree launch angle. Hugging the ground like an airplane trying to fly under the radar, it streaked over the center field fence.
«I don't know if I've ever seen a ball hit like that, except maybe a golf ball,» Angels manager Phil Nevin said. «I thought he lined up towards the center. I did. Every day he does something to impress you.»
The Angels and their fans left the Big A on Sunday not knowing if that was the last bit of baseball magic they'll see from Ohtani in the Halos home uniform at this field.
CLICK HERE FOR MORE SPORTS COVERAGE ON FOXNEWS.COM
But another big win made it even more likely that they have at least two more months to enjoy their two-way superstar.
Ohtani hit his major league-leading 36th home run in Los Angeles' final home game before the Aug. 1 trade deadline, and the Angels capped off a strong homestand with a 7-5 victory over the Pittsburgh Pirates.
Ohtani's low line drive in the first inning was his 24th home run in his last 45 games. Only five other major leaguers entered Sunday with 24-plus home runs all season, but Ohtani has reignited his momentum from June after the All-Star break with four home runs during the Angels' nine-game stay.
«Every time you see Shohei, he does something to help the team,» said Luis Rengifo, who hit two home runs.
While Ohtani's future is uncertain as the team heads to Detroit, the recent success of the Halos team appears to lessen the chances of a trade as Los Angeles owner Arte Moreno decides whether to risk losing Ohtani to free agency this winter.
SCOTT ROLEN AND FRED MCGRIFF INSIDE BASEBALL HALL OF FAME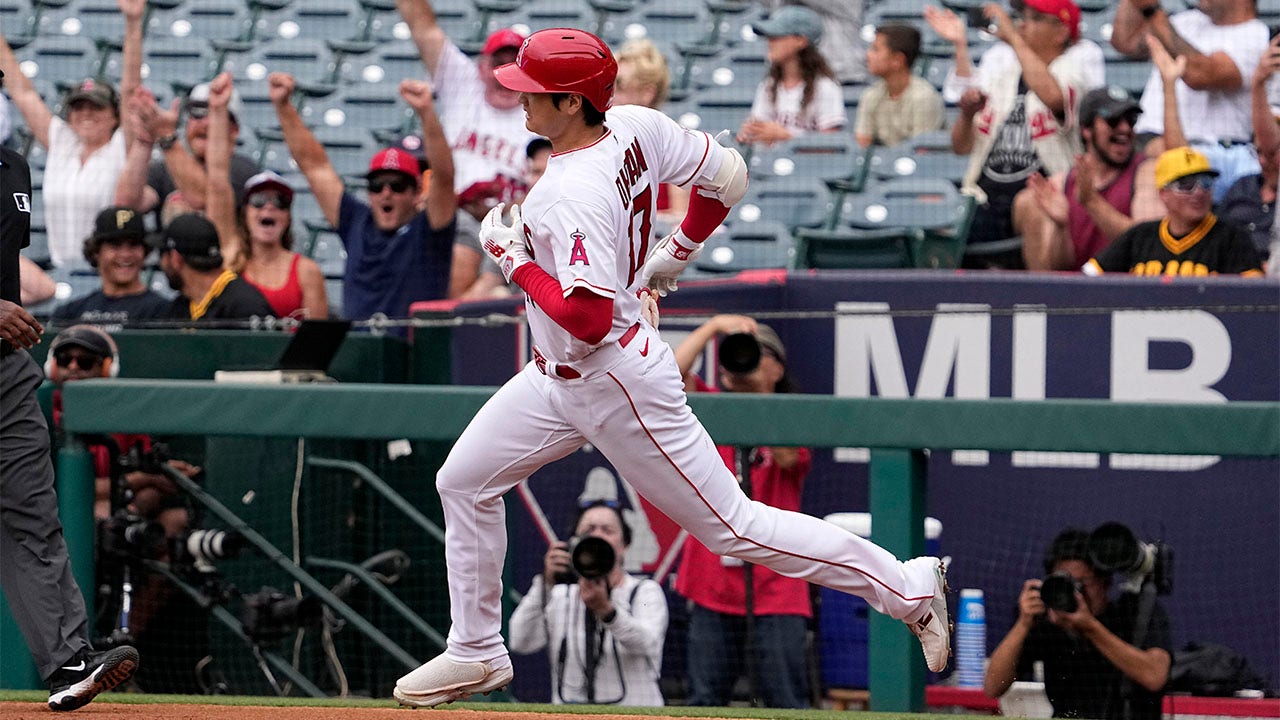 General manager Perry Minasian has said it's highly unlikely the Angels will trade Ohtani if ​​they continue in playoff contention. The Angels are still in the AL wild card race, though they currently field seven teams separated by roughly six games for the final two spots.
Andrew Velázquez and Rengifo hit back-to-back home runs during the Angels' four-run fifth inning, and Mickey Moniak extended the majors' longest active hitting streak to 14 games during Los Angeles' sixth victory in eight games.
Tyler Anderson (5-2) allowed eight hits while pitching into the seventh inning for the Angels. Carlos Estevez pitched the ninth for his 23rd save, staying perfect this season in save opportunities.
«It means a lot after how we finished the first half,» Estevez said of the Angels' rise. «We figured out a way to get back on track, and it feels really good. Things are going our way.»
Bryan Reynolds homered for the Pirates, who have lost seven of nine at halftime. Liover Peguero got the first RBI of his career with his second major league hit during Pittsburgh's four-run seventh inning.
MARLINS WIN EIGHT-GAME LOSING STREAK WITH EXTRA-INNINGS VICTORY OVER ROCKIES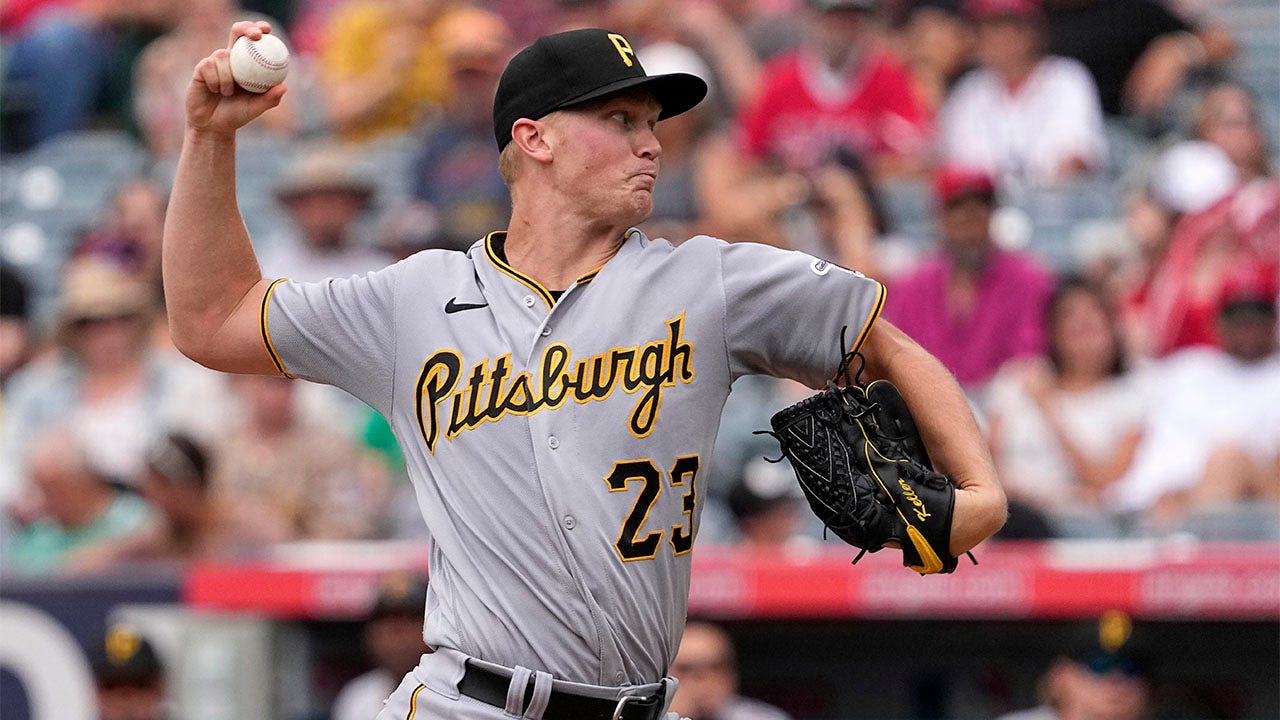 Mitch Keller (9-6) allowed three home runs for the first time in his career while allowing nine hits and six runs in 5 innings with seven strikeouts in his third straight winless start. The Pittsburgh ace earned his first major league win during the Pirates' previous visit to Angel Stadium in August 2019.
«It seemed like he got a little bit off his fastball,» Pittsburgh manager Derek Shelton said. «When you stay in the middle of the plate in the big leagues, you're going to get hit.»
Peguero doubled off Nick Gonzales in the seventh and then scored alert from third when reliever Jacob Webb dropped catcher Matt Thaiss' throw to the mound and was slow to recover the ball. Carlos Santana added an RBI double before Webb escaped the jam.
DELAYED START
Ohtani will make his next start on the mound on Friday in Toronto. The Angels postponed his last pitching appearance before the trade deadline to give him an extra day of rest and avoid putting him in line to start a Wednesday afternoon game in hot and humid Atlanta the following week, a day after the trade deadline. Nevin is concerned that the moisture could cause a recurrence of the blister on the finger that bothered Ohtani earlier this month.
COACHES ROOM
Angels: SS Zach Neto missed his second straight game with back pain. Nevin hopes the rookie can play next week, saying Neto is «better today, but still pretty stiff.» … OF Mike Trout «feels amazing,» Nevin said. The three-time American League MVP is doing grip-strengthening exercises after having stitches removed from surgery in his broken hand. Trout still can't pick up a bat, and he's not expected to return for several weeks.
CLICK HERE TO GET THE FOX NEWS APP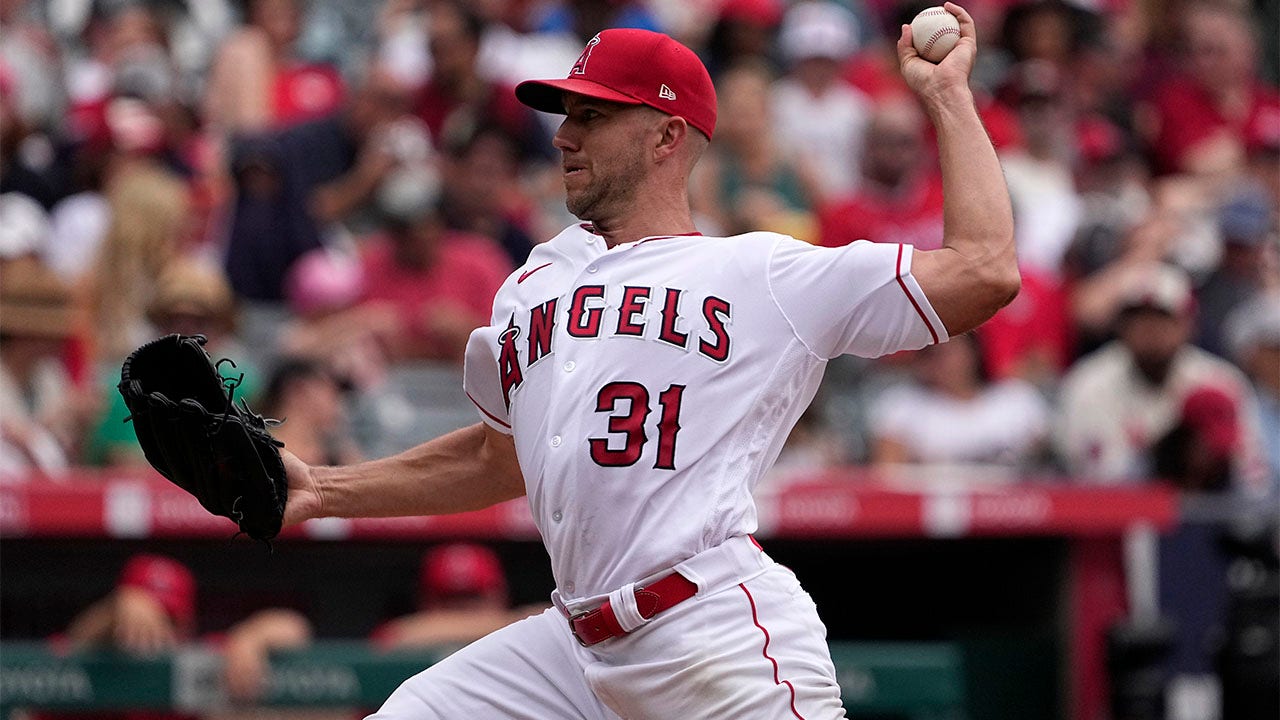 UNTIL NEXT TIME
Pirates: Quinn Priester (0-1, 11.81 ERA) makes his second major league start as Pittsburgh travels up the California coast to open a three-game series in San Diego on Monday night. The 22-year-old right-hander allowed seven Cleveland runs in his debut a week ago.
Angels: Nevin plans to play golf with his son, Tigers infielder Tyler Nevin, on Monday before the Halos send Griffin Canning (6-4, 4.52 ERA) to the mound Tuesday night to open a three-game series in Detroit.