Texas Tech men's basketball coach Mark Adams resigned Wednesday night following controversy over a Biblical reference he used to refer to a slave and a master when speaking to a player.
Adams was initially suspended for the comment over the weekend, but things went a step further. He was also accused of spitting on a player, something he denied doing.
«My lifelong goal was to help and be a positive influence on my players, and to be a part of the Texas Tech men's basketball team,» Adams said. «However, both the University and I believe that this incident has become a distraction to the Texas Tech men's basketball team and the University, which I care so much about.»
CLICK HERE FOR MORE SPORTS COVERAGE ON FOXNEWS.COM
Adams was suspended for using what the school called «an inappropriate, unacceptable, and racially insensitive comment» toward a student-athlete. The school said Adams was trying to encourage the student-athlete, who was not identified, «to be more receptive to training.» The school said Adams «referenced Bible verses about workers, teachers, parents, and slaves serving their masters.»
The coach explained to Stadium on Sunday that he was quoting a Bible verse, telling one of the players that «there is always a master and a servant.» He added that he was only «quoting scripture» when he talked about a player being coachable.
«I said that in the Bible Jesus talks about we all have bosses and we're all servants,» Adams told Stadium. «I was quoting the Bible about it.»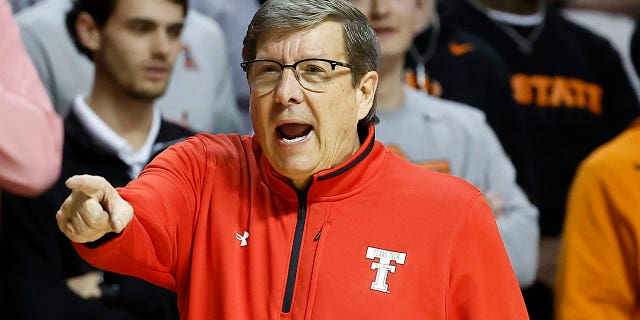 UCLA LOSES STARTING GUARD DUE TO MARCH MADNESS WITH ACHILLES INJURY: REPORTS
Texas Tech said in a statement that Adams apologized for the incident, but clarified that he addressed the issue but «did not apologize.»
Adams assumed the head coaching job at the beginning of the 2021-22 season, replacing Chris Beard who took over the job from the Texas Longhorns. The Red Raiders made it to the national championship in 2019, only to lose to Virginia.
He was also criticized for another alleged incident in which he was accused of spitting on a player.
Adams said he may have «drooled» on a player during the game by accident while battling a cold, according to to the stadium. He told the outlet that he did not remember telling the player: «I can spit on you whenever I want.»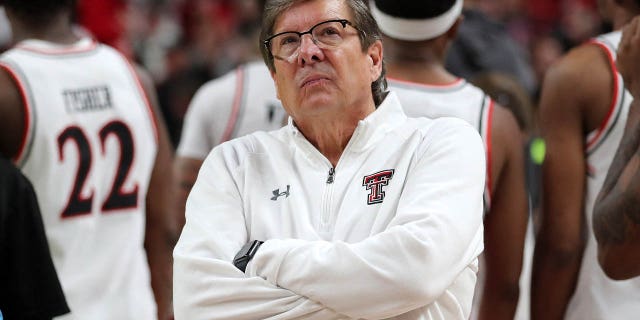 CLICK HERE TO GET THE FOX NEWS APP
Corey Williams was named interim head coach.
Texas Tech finished the regular season 16-16 overall and 5-13 in the Big 12 Conference.