Steve Kerr won three NBA championships with Michael Jordan and won four as head coach of Steph Curry and the Golden State Warriors.
If there's anyone who can compare the two players, it's Kerr, considering he's spent a combined 12 years with the two.
Kerr described Curry as «the modern MJ.»
CLICK HERE FOR MORE SPORTS COVERAGE ON FOXNEWS.COM
«Playing with the Bulls, half the crowd has 23 red jerseys. Now half the crowd has 30 blue and yellow jerseys. Steph transcends the game,» Kerr told reporters Monday. «He brings an emotion to people. I think he's so inspiring in his game. No matter where we go, there are people who cheer for him and can't wait to see him perform.»
Last year, Curry set the record for the most 3-pointers ever made. He might be the first player to reach 4000, and he is the only player with more than 3000.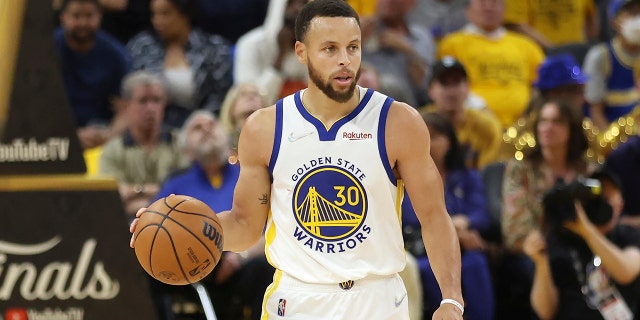 BIDEN, HARRIS PHOTO-OP WITH WARRIORS TEAM TAKES A SKETCHY TURN: 'I'M NOT DOING THAT'
Curry is still two rings shy of Jordan's six, but Curry's jerseys, like Jordan's kit, are everywhere. This season, the Warriors draw the most fans in road games, averaging more than 21,000 fans on the road.
Curry missed 11 games earlier this season with a shoulder injury, and Golden State is 22-22.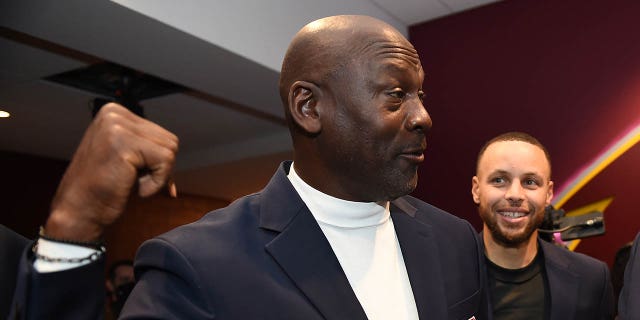 CLICK HERE TO GET THE FOX NEWS APP
He's averaging 29.3 points on 49.3% shooting from the field this season, and he's making 42.1% of his 3-pointers.