Saint Mary has the pace he wanted, and another NCAA Tournament victory.
Mitchell Saxen had 17 points, seven rebounds and four blocks as Saint Mary's beat struggling VCU 63-51 on Friday.
Alex Ducas also scored 17 points as fifth-seeded Gaels (27-7) advanced to the second round for the second straight year. Logan Johnson had 12 points and 10 rebounds, part of a great effort in the paint for Saint Mary's, and reserve Augustas Marciulionis scored 13 points.
In a matchup of the more deliberate style of the Gaels and the fast-paced play of the Rams, Saint Mary's controlled most of the action.
CLICK HERE FOR MORE SPORTS COVERAGE ON FOXNEWS.COM
«I thought we would beat them on the inside,» Saint Mary's coach Randy Bennett said. «Both teams have good shooting guards. It was a tough game, and we got over them a little bit and got a little bit of separation and we were able to hang on.»
Ace Baldwin led VCU (27-8) with 13 points, but strained his Achilles tendon and groin after making a jumper with just over 14 minutes remaining in regulation. The Atlantic 10 Conference Player of the Year and Defensive Player of the Year lay back on the court for a couple of minutes before receiving treatment on the bench and back in the locker room.
VCU was down 38-34 when Baldwin left and 48-39 when he returned with 9:03 remaining after the Gaels of the West Coast Conference went on a 10-5 run sparked by a 3-point play by Kyle Bowen.
Baldwin hit a jump shot after coming back, but left the court for good three minutes later.
«It sucks,» VCU coach Mike Rhoades said. «Your best player goes down in an NCAA Tournament game. Come on, man. But this is sport. This is competition. Things happen. You still have to find ways. You still have to find a way. Look, today we got beat by a better team. They played better in the second half than us and they won.»
Saint Mary's held VCU to its second lowest point total of the season. The Rams had 47 against Memphis.
«Throughout the entire second half, our message to each other was to keep connecting, keep running our offense, and they'll break up,» Saxen said. «(The injury) could have been the tipping point that broke the dam, but I think it's a testament to our persistence and trust in each other that we were able to keep plugging until the water broke.»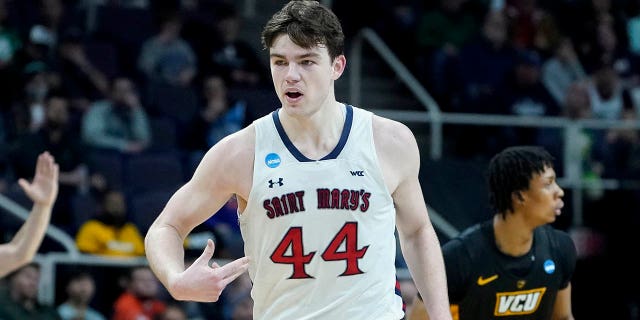 Saint Mary's, which held a 37-29 advantage in rebounding, will play No. 4 seed UConn or 13 seed Iona and coach Rick Pitino on Sunday.
The NCAA appearance was the first for VCU, the 12th seed, since having to miss a game in the 2021 tournament due to a COVID-19 outbreak. The Rams had won nine in a row.
Saint Mary's held a 29-28 halftime lead in tough competition in which neither team led by more than four points and tough, tough defense was the norm.
FOUR GAMES TO WATCH ON DAY 2 OF THE NCAA TOURNAMENT
SHOOTING PROBLEMS
Saint Mary's shot 3-of-17 from 3-point range and 41% (20-of-49) overall. Rookie point guard Aidan Mahaney, who was averaging 14.5 points, was 0-for-5 from the field and scoreless for the first time this season.
«As I said before, this is the best sporting event in this country,» Bennett said. «So everyone's watching. There's a little bit of pressure there. I look forward to seeing him play on Sunday. He's a good player. He got into foul trouble and didn't have a great game today, but he'll bounce back.»
VCU wasn't much better. He only made six field goals in the second half. He shot 36.7% (18 of 48). Baldwin was their only player in double figures.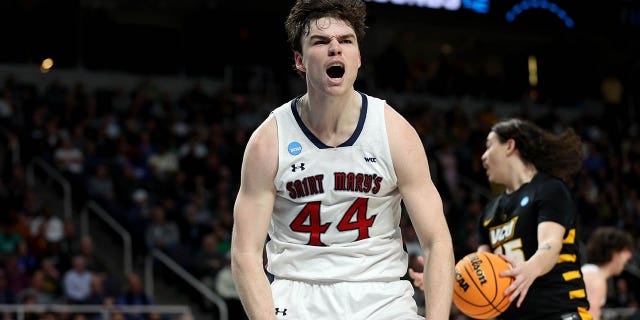 CLICK HERE TO GET THE FOX NEWS APP
BIG PICTURE
VCU: The Rams have a lot to make up for, so they should be able to compete next season.
Saint Mary's: The Gaels have shown that they can play defense too. Saint Mary's was eliminated in the second round by UCLA late in the year after beating Indiana by 29.