NFL legend Shannon Sharpe apologized Monday for his role in a heated argument with Memphis Grizzlies players during the team's game against the Lakers in Los Angeles.
Sharpe, co-host of the FOX Sports show «Undisputed,» apologized for his behavior. He addressed the incident on the show.
CLICK HERE FOR MORE SPORTS COVERAGE ON FOXNEWS.COM
"You know guys, I've been preaching for the last six and a half years on responsibility and accountability. I take full responsibility for what happened,» Sharpe said. «It doesn't matter what Dillon Brooks said or how many times he said it. With me being the responsible person, having the platform that I have and having so many people look up to me, I was wrong.
«I should have turned the temperature down in the arena. Instead, I turned the temperature up and let it get out of hand.»
Sharpe added specific apologies to the Lakers and Grizzlies organizations and also to Brooks.
LEBRON JAMES ENDORSES SHANNON SHARPE AFTER COURT INCIDENT WITH MEMPHIS GRIZZLIES: 'THAT'S MY BOY'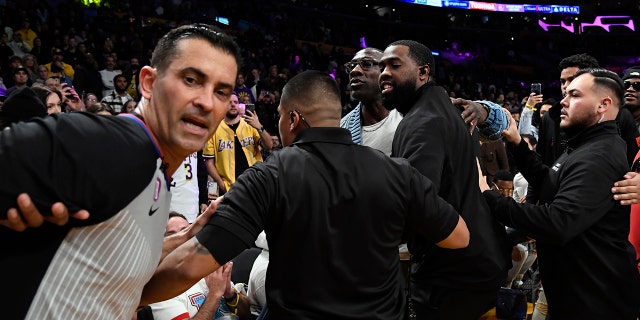 According to the Memphis Commercial Appeal, the altercation occurred after the final possession of the first half. Morant was walking off the pitch towards the locker room before stopping and turning to Sharpe. His teammate Steven Adams intervened as the two approached Sharpe.
Video of the incident appeared to show others quickly got involved, including Morant's father, Tee Morant, and a crowd of people formed in the area. Security officers separated the group and the players went to the locker room before returning for the third quarter.
Sharpe and Brooks explained their views to ESPN. Sharpe and Tee Morant returned to their seats for the remainder of the game.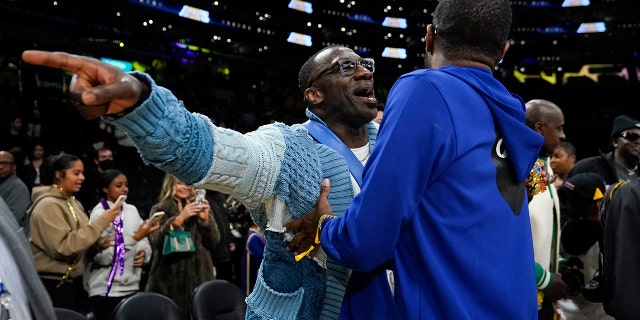 CLICK HERE TO GET THE FOX NEWS APP
The Grizzlies were up at halftime at Crypto.com Arena, 53-49, but ultimately lost to the Lakers 122-121.