Four members of the Metropolitan Nashville Police Department were honored Monday during the opening day of the Southeastern Conference Media Days for his «swift and heroic» response to the shooting at the Covenant School on March 27 that left three students and three adults dead.
Commissioner Greg Sankey welcomed four of the five members of the law enforcement that he «engaged» the shooter, who was ultimately shot dead.
«We cry with nashville as we watched in horror on our television screens in March a mass shooting at a Covenant school that will make us remember the loss of six innocent lives, both children and adults,» Sankey said.
NASHVILLE POLICE OFFICERS AT CHRISTIAN SCHOOL SHOOTING GIVE FIRST-HAND STORY OF OUTING SUSPECT
«Today's leaders and tomorrow's leaders senselessly murdered in an individual's act of violence.»
He continued: «We know that day, March 27, could have been worse if not for the swift and heroic action of the members of the Metropolitan Nashville Police Department.»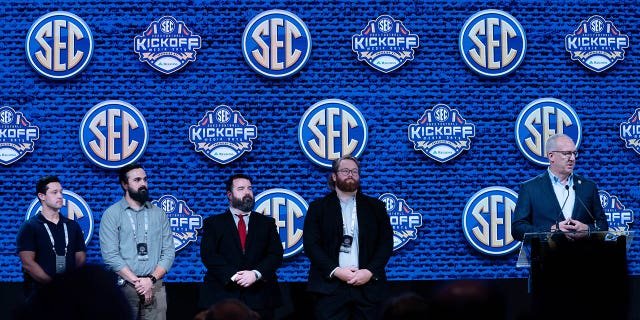 CLICK HERE FOR MORE SPORTS COVERAGE ON FOXNEWS.COM
Detective Ryan Cagle, Sgt. Jeffrey Mathes, Detective Zachary Plese and Detective Michael Collazo received a round of applause. Sankey noted that they would also be honored as guests at the SEC 2024 Men's Basketball Tournament.
«Words and gestures are one thing, but they don't really express our appreciation for the service, leadership and commitment of dedicated people who serve to help, support and respond in times of emergency to our communities.»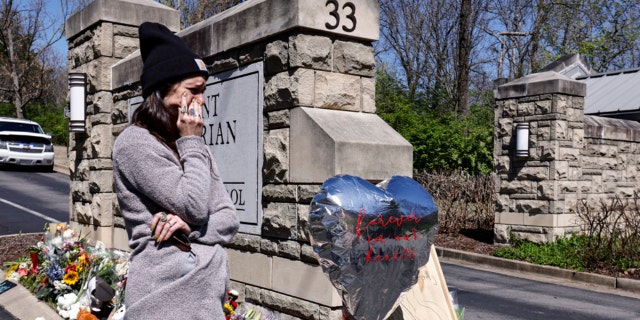 CLICK HERE TO GET THE FOX NEWS APP
An armed shooter entered the private Tennessee Christian elementary school on March 27 armed with two «assault rifles» and a handgun, police said at the time.
The shooter, a Nashville resident who identified as a transgender woman, was taken into custody by police officers on the second floor.
Anders Hagstrom and Louis Casiano of Fox News contributed to this report.