The Southeastern Conference and commissioner Greg Sankey have agreed to a contract extension through 2028.
Financial terms were not disclosed in Thursday's statement. Sankey, 58, is in his ninth year after becoming the SEC's eighth commissioner in 2015.
As co-chair of the NCAA Transformation Committee, Sankey helped expand the College Football Playoff from four to 12 teams. Additionally, the SEC expanded to add Texas and Oklahoma in 2024 and finalized a 10-year broadcast rights deal with ABC/ESPN for football and basketball.
LONGHORNS' STEVE SARKISIAN DISCUSSES THE KEYS TO BEATING NICK SABAN, ALABAMA IN WEEK 2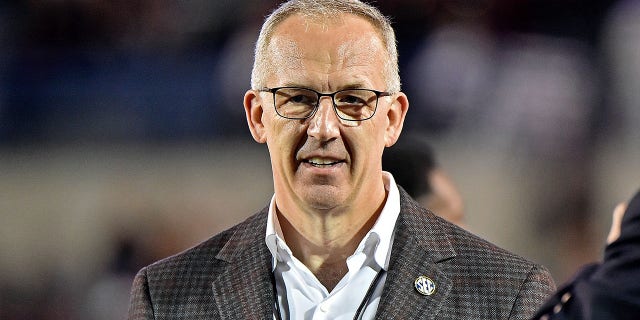 Sankey expressed his gratitude for the support and trust, saying he looks forward to maintaining the success of the conference and «accomplishing our mission of providing our youth with the opportunity to grow academically and challenge themselves through elite competition.»
CLICK HERE FOR MORE SPORTS COVERAGE ON FOXNEWS.COM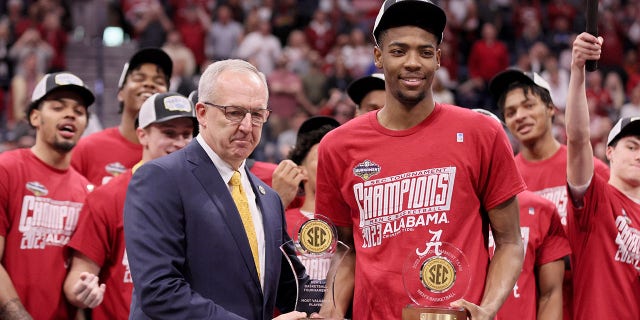 University of Alabama president Stuart Bell, who took over as SEC chairman this month, credited Sankey in the statement for moving the conference forward on a national scale and said league officials held him in high regard. .
CLICK HERE TO GET THE FOX NEWS APP
SEC schools won eight national titles last season with Georgia repeating as the college football playoff champion and LSU winning the baseball and women's basketball titles. The conference has won 48 national titles during Sankey's tenure.