Seattle Seahawks cornerback Tariq Woolen just finished off an all-star rookie season, and despite never playing alongside veteran quarterback Russell Wilson, the UTSA standout had a pretty harsh opinion of what he thought when he saw the caller for the rookies in person. Denver Broncos.
Wilson, who was traded to the Broncos in the offseason, made his debut against his former team in Week 1 of the 2022 season. They lost that game 17-16, and Woolen was apparently unimpressed with Wilson's structure.
«Seeing him in person was pretty funny because on TV you see him. It's like, 'Okay, he looks fit on TV.' But you see him in person and it's weird. He's like a sack of potatoes,» Wooden said on the "2 Up 2 Down" podcast last week.
BRONCOS' SEAN PAYTON BANS PERSONAL TRAINERS FROM LOCKER ROOM, INCLUDING STAR QBS: 'THAT'S FOREIGN TO ME'
«He's athletic and he's a good player, but literally, when I saw him, I was like, 'Damn, I didn't know he had that build,' and he was short.»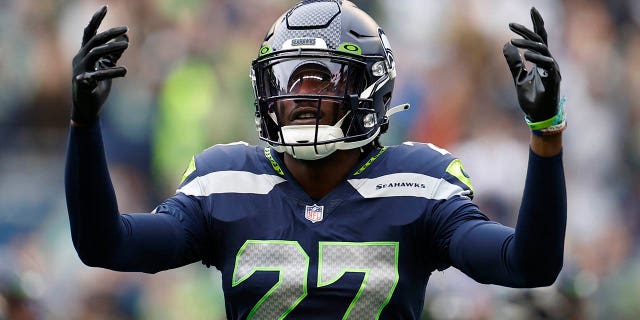 Wilson did not have the season that he or the broncos expected after signing a massive $245 million contract extension in the offseason, but things are expected to change under new head coach Sean Payton.
CLICK HERE FOR MORE SPORTS COVERAGE ON FOXNEWS.COM
«I think the number one job for us as coaches in evaluating our players is what are the things that they do really well and then try to put them in those positions. At least that's a starting point, and I think it's important to highlight their strengths and minimize any weaknesses,» Payton said.
«None of us want to be in a karaoke bar with a song we don't know the words to,» Payton said earlier this month.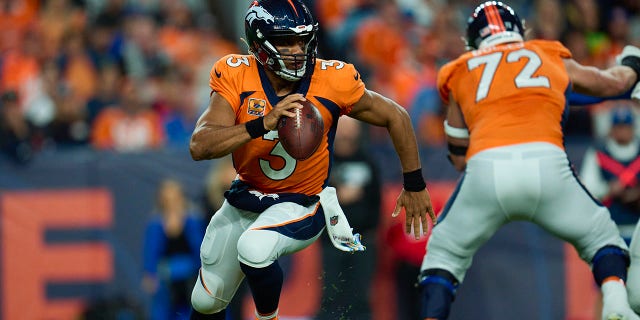 CLICK HERE TO GET THE FOX NEWS APP
«So how can we put them at ease and highlight their strengths? And that's the process that's going to start right now as I learn about each of these players, not just Russell.»
Associated Press contributed to this report.