Veteran Seattle Seahawks coach Pete Carroll said that even in the midst of unforeseen challenges, he will always stay true to the players, even his former players like Russell Wilson.
«I will always be with them and I will never leave them. I will be there through all the good things and all the bad things,» Carroll said Tuesday when asked at the NFL combine about a report on Wilson asking for the job. of Carroll.
Carroll added that going through adversity together can help foster a better player-coach relationship.
«It doesn't matter who the guy is… Regardless of what has happened or happened or things that have been said, if you hang out with them, it all comes back. I like to show that faith in the relationship and the depth of what we did together and endure the growth challenges that come our way.
CLICK HERE FOR MORE SPORTS COVERAGE ON FOXNEWS.COM
Last week, The Athletic reported that Wilson wanted Carroll and Seahawks general manager John Schneider fired a few weeks before Wilson was traded to the Denver Broncos.
BRONCOS' SEAN PAYTON BANS PERSONAL TRAINERS FROM LOCKER ROOM, INCLUDING STAR QBS: 'THAT'S FOREIGN TO ME'
At the time, Wilson reportedly wanted Seattle to replace Carroll with Sean Payton, who had resigned at the time as head coach of the New Orleans Saints.
Wilson had one of the worst performances of his career last season, completing just 60.5% of his passes while throwing just 16 touchdowns to 11 interceptions under head coach Nathaniel Hackett.
Hackett was fired 15 games into the season in his first year with the organization.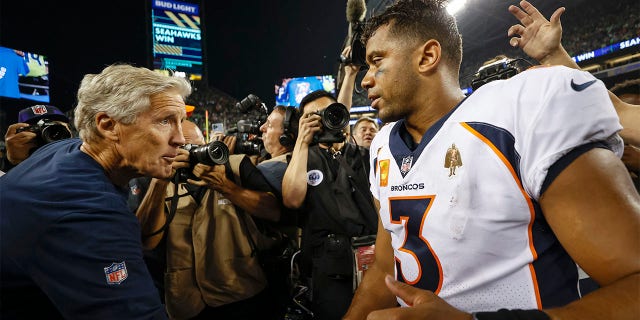 Wilson and Payton are now together in Denver after the Broncos hired the Super Bowl champion coach in early February.
Wilson waived his no-trade clause last March and signed a five-year, $245 million extension with the Broncos. Wilson reportedly chose Denver because he believed he would be fit to compete for the Super Bowls.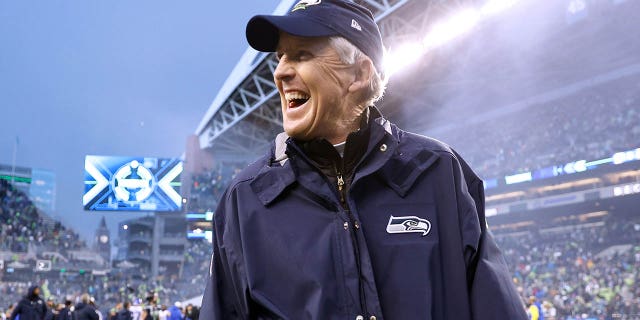 Wilson took to Twitter on February 24 to respond to the report.
«I love Pete and he was a father figure to me and John believed in me and selected me as well,» Wilson said. «I never wanted them to get fired. All any of us wanted was to win. I'll always have respect for them and love for Seattle.»
When asked about the report on Tuesday, Carroll told The Athletic: «There's nothing I'm commenting on that. Things are being said, they've always been said for years and guys go back and forth with their thoughts and emotions and everything. that. I'm not worried.»
CLICK HERE TO GET THE FOX NEWS APP
Carroll added that the reported situation involving Schneider was «water under the bridge.» He also praised Wilson's work ethic and believes the quarterback will have a comeback season in 2023.
«There's never been a stronger-minded guy, committed and convicted and all that. So he's coming out of this ending. And it was a tough year, I'm sure. But I'm not worried about him finding out.» out. He will come back.