Geno Smith reinvigorated his NFL career in a single season with the Seattle Seahawks in 2022, and he's been rewarded for it.
Smith and the Seahawks are reportedly finalizing a multi-year deal ahead of the new league year that begins March 15, according to NFL Network.
It is expected to be a three-year deal worth $105 million, according to multiple reports. That gives Smith an average annual value of $35 million per season.
CLICK HERE FOR MORE SPORTS COVERAGE ON FOXNEWS.COM
Smith, 32 and entering his 10th NFL season, will continue to be a starter for coach Pete Carroll and the Seahawks' offense.
Smith spoke in February about how his contract negotiations with the Seahawks were going.
«We've had conversations and we're in the process of working all of that out right now,» Smith told SiriusXM NFL Radio. «It looks great. We think we can do some things, but obviously those things take time. This is the process that I hate about the NFL because I just want to play football. But it's also a business, so we have to take care of business. , and then we will return to football».
GENO SMITH UPDATE ON CONTRACT TALKS WITH SEAHAWKS: 'LOOKS SO GOOD'
When Russell Wilson was traded to the Denver Broncos last offseason, there were buzz around Seattle about what's next. Is there a rebuild on the way? Or could they nab a veteran on the open market?
Instead, Carroll trusted Smith even though he flopped as a full-time starter with the New York Jets in 2014, posting a 3-10 record after going 8-8 in his rookie season. While mixed reviews poured in from all quarters, Smith was focused on proving the naysayers wrong, and he did.
Smith won the AP Comeback Player of the Year award after breaking numerous career highs, including yards (4,285), touchdown passes (30), and completion percentage (69.8%), which led the league.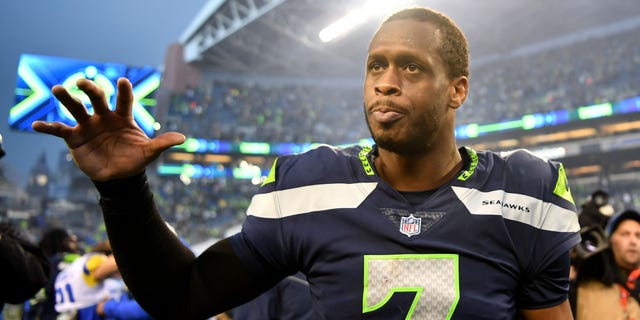 His performance led to a 9-8 record that sent Seattle to the playoffs, something not even thought of heading into the 2022 season. While the Seahawks were dominated by the San Francisco 49ers, Smith's efforts were a key factor in getting them there in the first place, which is why Seattle is confident they can continue to do that as they develop the talent around them.
Before this career-changing season, Smith had just five starts to his credit since 2016, including three with the Seahawks in 2021 when he went 1-2 filling in for an injured Wilson.
THE RAIDERS' JOSH JACOBS AMONG THE FRANCHISE LABELS DELIVERED BY NFL TEAMS ON MONDAY
After setting the tone last year, the Seahawks will raise their bar to try and compete in the NFC West once again.
But they're more than pleased their quarterback situation isn't in crisis after the Wilson trade. Instead, they relied on an unlikely replacement in most views, and it paid off.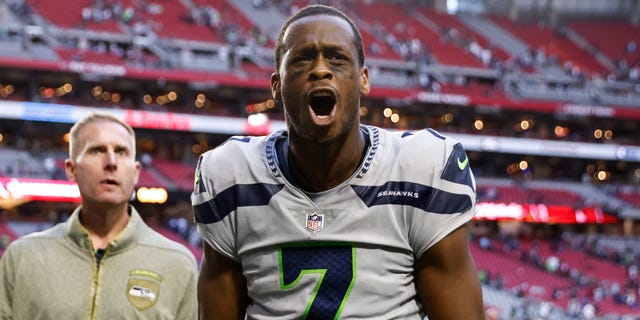 CLICK HERE TO GET THE FOX NEWS APP
Now, Smith gets his big payday.