Denver police have opened an investigation after a fan accosted the Colorado Rockies mascot.
The dinosaur mascot named Dinger was tackled Monday in Colorado's game against the St. Louis Cardinals while dancing on top of the home team's dugout.
CLICK HERE FOR MORE SPORTS COVERAGE ON FOXNEWS.COM
After the hobbyist attacked, a pet handler quickly stepped in.
However, the fan was not immediately detained or identified (his face is not clearly seen in the video), but police released a photo of the suspect on Thursday.
Police said the person in the mascot costume was injured and the suspect is wanted for simple assault.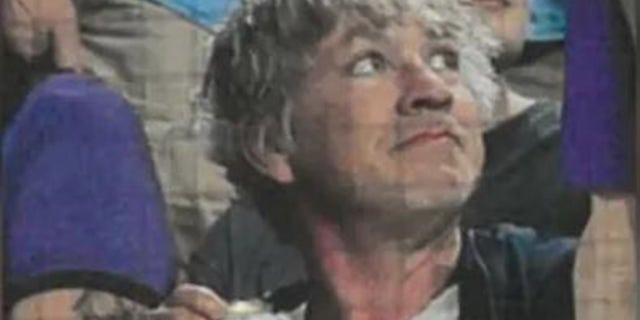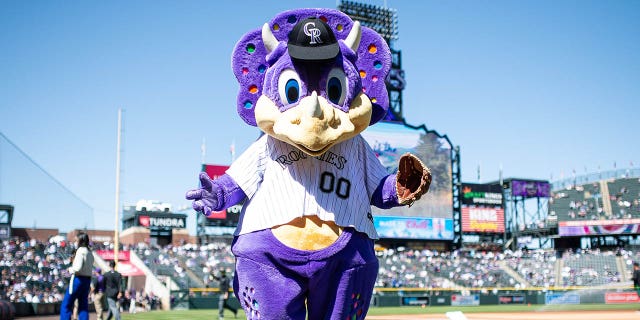 ROYALS' BOBBY WITT JR HIT FOUL BALL, CAUGHT BY FATHER
Dinger has been the team's mascot since 1994, the year after the franchise began play.
The mascot was involved in a controversy in 2021 when a fan was yelling his name, but people thought the fan was yelling the n-word instead.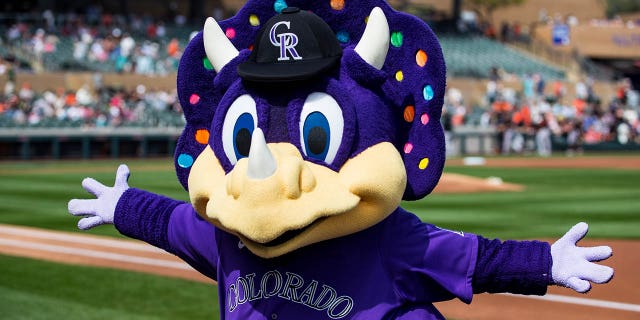 CLICK HERE TO GET THE FOX NEWS APP
The Rockies won the game on Monday, 7-4.