Boston Red Sox Third baseman Justin Turner is on the road to recovery after receiving a positive prognosis following a terrifying scene during Monday's game against the Detroit Tigers that left him bloodied and in need of more than a dozen stitches.
Turner, 38, immediately fell to the ground after being punched in the face by a pitch right-hander Matt Manning in the first entry. Bloodied and in obvious pain, Turner lay on the ground as medical personnel rushed to his aid.
Eventually he was able to walk on his own.
RED SOX'S JUSTIN TURNER IN HOSPITAL AFTER BEING PUNCHED IN THE FACE BY PITCH
Turner's wife, Kourtney, posted an update Monday revealing that the two times all star he required 16 stitches and was dealing with «a lot of swelling» but that his initial scans seemed clear.
Then on Tuesday morning, Turner posted his own positive update.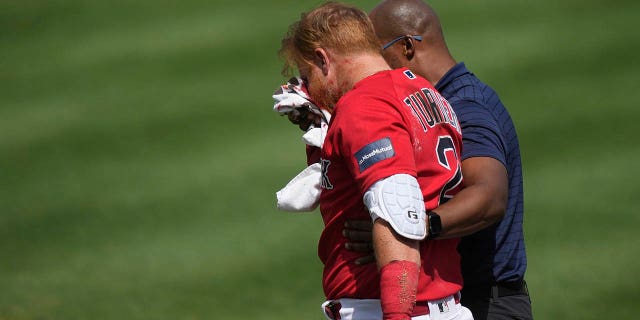 CLICK HERE FOR MORE SPORTS COVERAGE ON FOXNEWS.COM
«Thank you all for all the messages and prayers! I feel so lucky to come out of yesterday with no breaks and all my gumlets intact.»
Turner also thanked the Red Sox medical staff and Lee Health, adding, «I'm going to be back on the field ASAP!»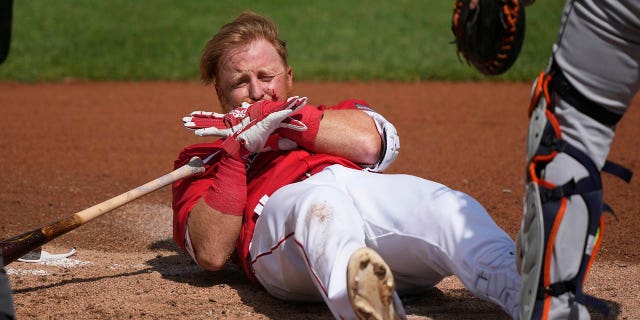 CLICK HERE TO GET THE FOX NEWS APP
After spending nine seasons with the Los Angeles Dodgers, Turner signed a one-year, $15 million contract with the Red Sox during the offseason. In his final season with the Dodgers, he hit .278 with 13 home runs and 81 RBIs in 128 games.
Associated Press contributed to this report.