toronto raptors star Pascal Siakam called out a CNN anchor on social media Wednesday after he brutally mispronounced his name over the weekend.
CNN news anchor Zain Asher previewed the international athletes who will play in the nba all-star game during a segment on Friday when he seemed to stumble upon several player names, but ultimately mangled the pronunciation of Siakam's name.
The NBA champion and two-time NBA All-Star jokingly mocked the mispronunciation, calling the attempt «crazy.»
NBA ALL-STAR GAME IN SALT LAKE CITY SEEING BIG DROP IN RATINGS AMID CRITICISM
«Yoooo pascal shakeem is insane,» he wrote in a tweet on Wednesday.
Asher also seemed to stumble upon Giannis Antetokounmpo of the Milwaukee Bucks – although some of the best broadcasters in the NBA have also made a similar mistake.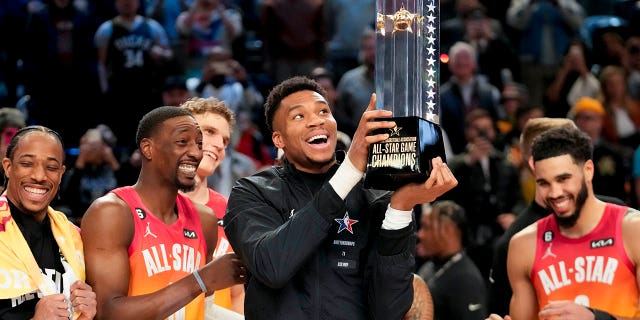 CLICK HERE FOR MORE SPORTS COVERAGE ON FOXNEWS.COM
Raptors teammate Christian Koloko couldn't help but laugh at the mishap.
CLICK HERE TO GET THE FOX NEWS APP
Viewership for the All-Star Game in Salt Lake City experienced a significant drop from the previous two years. According to Nielsen Media Research, the game on TNT had a total viewership of 3.7 million, down 32% from the previous year, when the total viewership was just over 5.4 million.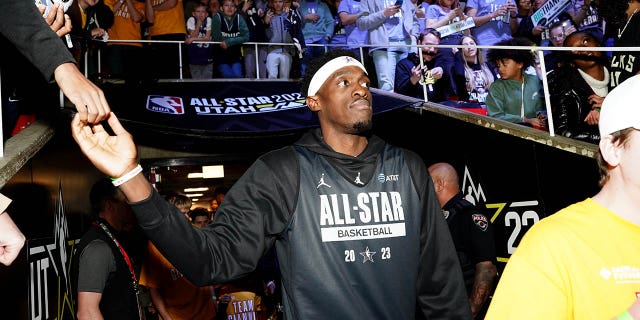 It was the smallest All-Star Game audience on record, according to Sports Media Watch.
Fox News' Joe Morgan contributed to this report.