If the teams want to spend on Juan Soto, his price skyrockets.
The San Diego Padres star hit a pair of home runs Friday night that traveled a combined 910 feet in Detroit.
In Soto's first at bat, he hit a solo home run to give San Diego an early 1–0 lead.
That one traveled 447 feet, a preview of what was to come.
CLICK HERE FOR MORE SPORTS COVERAGE ON FOXNEWS.COM
Two innings later, Soto stepped up to the plate again, this time with a man on base, and his second home run made his first look like a Little League home run.
Soto hit a 463-foot home run to opposite field at Comerica Park to give the Padres a 5-0 lead over the Detroit Tigers in the third inning.
Soto, naturally, was walked for an MLB-leading 93rd time in his third plate appearance.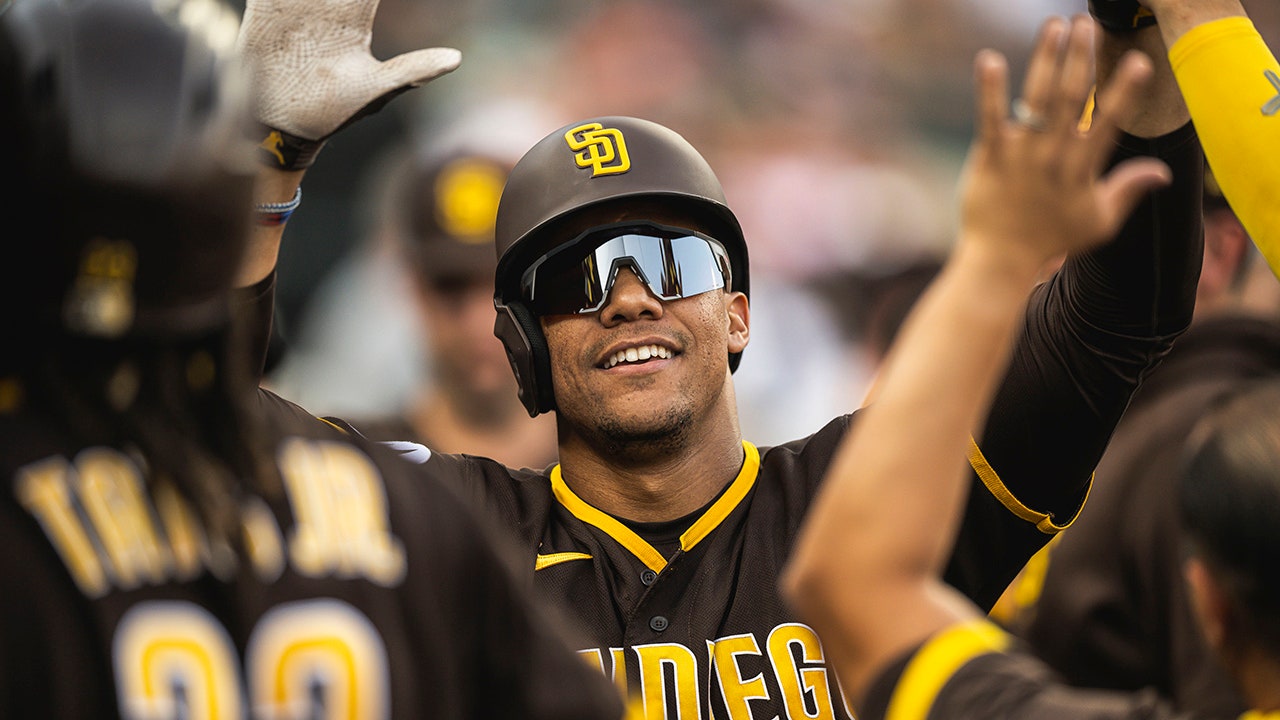 The 24-year-old outfielder was traded to the Padres last year in a successful trade, and helped them reach the NLCS last year.
San Diego improved their already stacked roster by signing shortstop Xander Bogaerts to an 11-year, $280 million contract. The Padres also signed third baseman Manny Machado to an 11-year, $350 million extension, the fourth-largest in MLB history.
CARDINALS' ALEC BURLESON SENT OFF AFTER EXPLOITING REFEREE WHOSE QUESTIONABLE STATEMENTS LEAD TO DOUBLE PLAYS
Despite all the moves, they have been one of baseball's biggest disappointments.
With a payroll of more than $256 million with All-Stars across the diamond, the Padres sit fourth in the NL West, entering the game Friday with a 46-51 mark.
The Padres have not decided if they will sell by the August 1 trade deadline. If they do, Soto is considered a front-runner to move.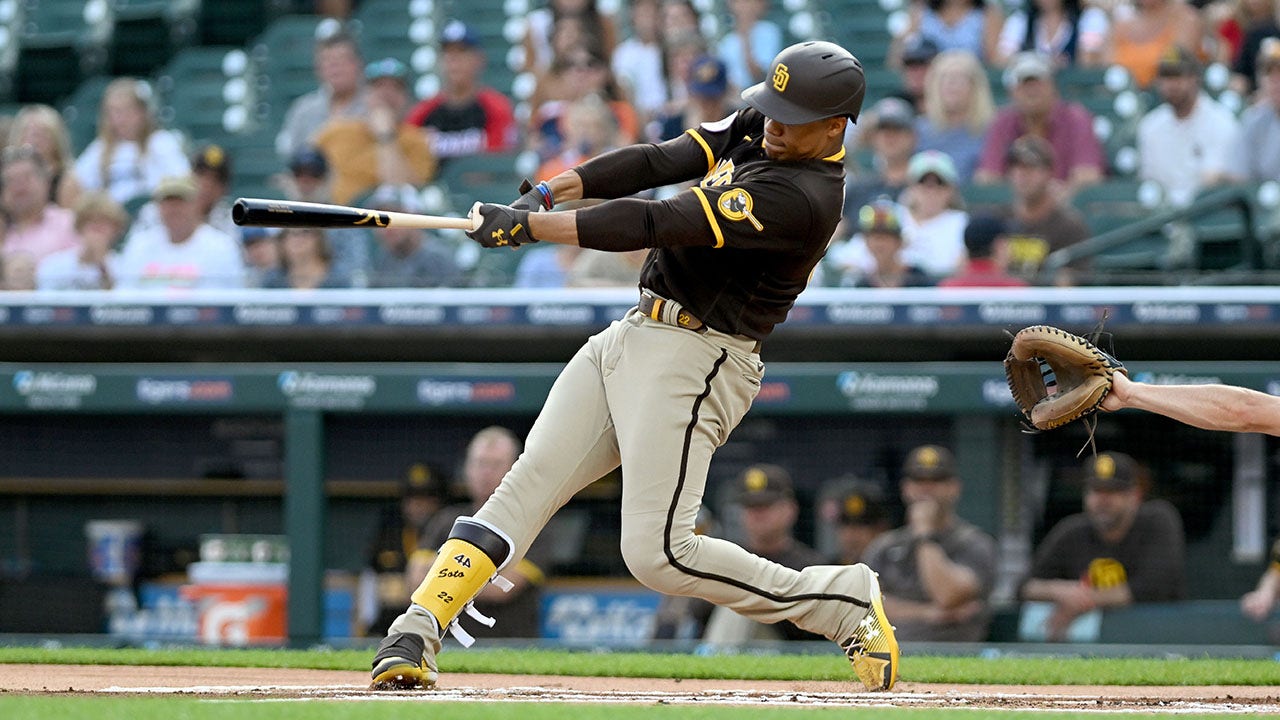 CLICK HERE TO GET THE FOX NEWS APP
Soto isn't exactly playing like the MVP candidate he was expected to be. He is hitting .266 this season after hitting .242 last year. He has 42 extra-base hits this year (23 doubles, 19 home runs), and his .420 on-base percentage entering Friday is second-best in the majors.