The Green Bay Packers' offseason game plan is currently in limbo with quarterback Aaron Rodgers' decision for next year reportedly having them «upset.»
But a new report conflicts with that of veteran Packers reporter Bob McGinn. NFL Network has heard that the Packers still want Rodgers, who has spent 18 years with the franchise since he was drafted in 2005, to return next season.
With a condition.
CLICK HERE FOR MORE SPORTS COVERAGE ON FOXNEWS.COM
«If he wants to come back to Green Bay and as long as he's fully committed, the Packers want him back,» NFL Network's Tom Pelissero said Tuesday on «The Rich Eisen Show.»
McGinn told the «Go Long» podcast that Packers executives, including president Mark Murphy, general manager Brian Gutekunst and head coach Matt LaFleur, believe Rodgers' work ethic isn't the same as it used to be. and that they have «turned the page». «
Pelissero was asked about those comments by Eisen, who could not confirm them.
PACKERS ARE 'DIGUSTED' AT AARON RODGERS, SAYS FORMER NFL BEAT WRITER
But Pelissero pointed out how the Packers had faith in Rodgers last year when they accommodated his contract requests.
«I would say that no one has told me that they are upset with Aaron Rodgers,» Pelissero said. «I think it's natural when you give somebody an unprecedented type of contract, basically tearing up the remaining contract and giving them what amounts to a three-year deal and more than $150 million like they did last year, you're getting ahead of yourself. He's going to get somebody who's fully committed and playing at a really high level, and it didn't work out that way in 2022. He had the finger injury that probably affected him more than people realized at the time, he had a few other injuries that he played with.»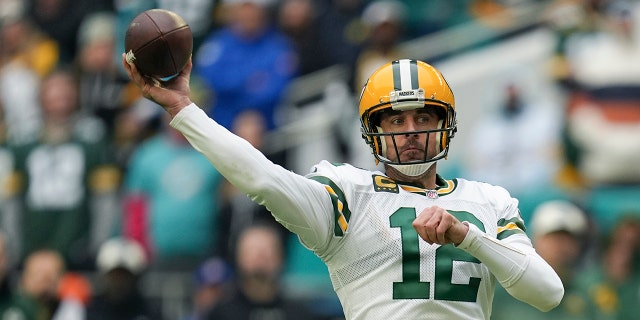 After putting together back-to-back MVP seasons through last year, Rodgers had a low year by his standards with 3,695 yards and 26 touchdowns to 12 interceptions. Green Bay also failed to defeat the Detroit Lions in the final game of the season, leading Rodgers to miss the playoffs for the first time since 2018.
Rodgers struggled to find consistency early in the season with his receivers following the Davante Adams trade to the Los Vegas Raiders. Injuries to those receivers didn't help either.
However, the Packers like how their receivers performed later in the season, as Christian Watson and Romeo Doubs became more comfortable in the NFL in their rookie seasons. Allen Lazard also has big-play ability.
AARON RODGERS 'SENSITIVE' ISN'T MADE FOR NEW YORK, SAYS FORMER GIANTS STAR
It's just a question of whether Rodgers feels like he can continue to play for a Super Bowl in Green Bay with those weapons around him. The Packers don't have a lot of salary-cap space to work with to add a big-name free agent, so the NFL Draft is probably the only way to bolster the group.
The Packers aren't the only ones waiting for Rodgers' decision.
The New York Jets have reportedly made preliminary contact to see where Green Bay stands with a potential trade. They're in the market for a veteran quarterback, as Zach Wilson hasn't had the expected results in the past two years.
The Raiders, who released quarterback Derek Carr after nine seasons with the organization, may be looking to bring Rodgers to Sin City to team up with Adams again. Rodgers might be intrigued by that, with Josh Jacobs, the NFL's leading rusher last season, as well as Darren Waller, Mack Hollins and Hunter Renfrow to pitch.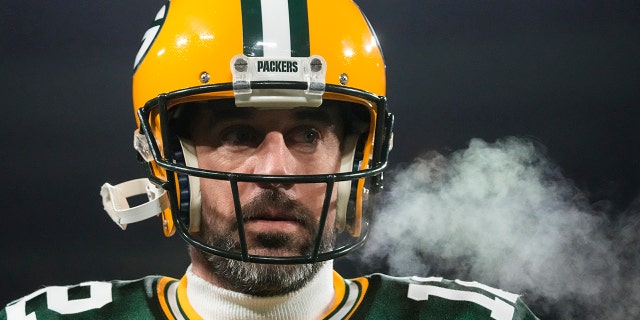 Rodgers remains under contract with the Packers, with a salary cap of $31,623,568 for the 2023 season, although he is guaranteed $59.465 million.
CLICK HERE TO GET THE FOX NEWS APP
Rodgers recently told «The Pat McAfee Show» that he's willing to renegotiate with Green Bay, or his next team.