Green Bay Packers rookie linebacker Quay Walker was ejected from Sunday night's game against the Detroit Lions after a bizarre fourth-quarter skirmish.
The incident occurred with around 7:24 remaining in the game. Lions running back D'Andre Swift was looking for more yards as they trailed by three points. Swift went down after being tackled and took a forearm to the head from Packers defensive tackle Jarran Reed.
CLICK HERE FOR MORE SPORTS COVERAGE ON FOXNEWS.COM
The penalty flags went up after the play ended and it looked like the officials were going to call Reed for unnecessary roughness for the hit, but instead the penalty fell on Walker.
Walker was seen shoving a Lions coach who had come out to attend to Swift. The coach tried to get to Swift, who was on the ground. Replay of the incident showed Walker shoving the coach.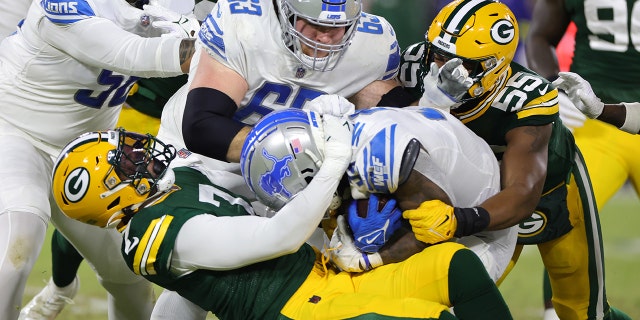 BILLS' JOHN BROWN GIVES A TOUCH BALL TO THE COACH WHO GIVEN CPR TO DAMAR HAMLIN
He was ejected and Detroit would end the drive with a touchdown to go up 20-16 with a few minutes left in the game.
Walker was previously ejected from a game between the Packers and Buffalo Bills earlier in the season. In that game, Walker pushed a Bills coach to the bench in the second quarter.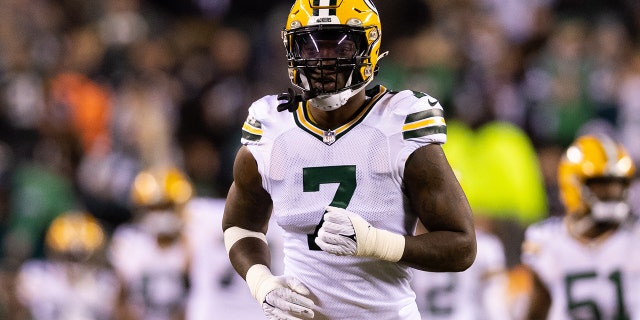 CLICK HERE TO GET THE FOX NEWS APP
Walker has had a great season with the Packers in his rookie year. Coming into the game against the Lions, he recorded 114 tackles with 1.5 sacks, five tackles for loss, four QB hits and one fumble recovery.