To be blunt, Green Bay Packers defensive coordinator Joe Barry doesn't care about Aaron Rodgers' departure. He does not affect the unit of him.
Barry was asked about Rodgers, who was traded by the franchise to the New York Jets this offseason, and he answered bluntly.
«You mentioned [Rodgers] and his honors. It doesn't really matter on our side of the ball, the defensive side of the ball. That's what we have to do week after week,» Barry said, via Madison.com. "We have to show up and play our best version of football, our best version of defense. We can't be up one week and down the next. We have to find that consistency and show up every week.
CLICK HERE FOR MORE SPORTS COVERAGE ON FOXNEWS.COM
«In the last five or six weeks of the season, we found that. We don't have time to lose 10 weeks. This is May. That's what OTAs are for. That's what the offseason is for. That's what training camp is for.» But we have to be much more consistent than a year ago, week after week.»
The Packers found themselves in the middle of the pack in total yards allowed last season ranking 17th with 336.5 allowed per game. They did very well with the passing game, finishing in sixth place with 197 passing yards allowed.
JETS GM JOE DOUGLAS ADMITS EARLY MISTAKE WITH QUARTERBACK ZACH WILSON
However, they struggled with the running game, giving up 139.5 rushing yards per contest, which ranked 26th in the NFL.
Rodgers' offense wasn't too consistent for Green Bay either, as they struggled to consistently find points each week. In turn, the Packers went 8-9 on the season, losing to the Detroit Lions in the final week of the regular season to miss the playoffs.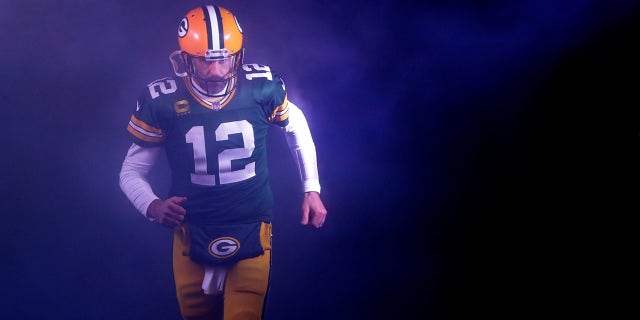 That was Rodgers' last game in a Packers uniform, and he knew that might have been the case as he slowly walked out of Lambeau Field with his old teammate Randall Cobb.
Now he, and even Cobb, are on the Jets. Allen Lazard also joined them via free agency, as Gang Green looks to break the longest playoff drought in professional sports right now (12 seasons).
But that's not Barry's concern. His defense won't see the Jets this regular season.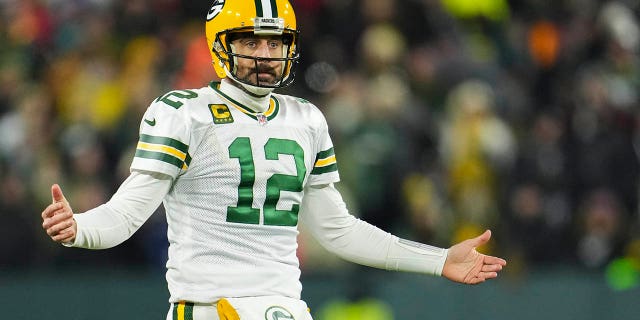 CLICK HERE TO GET THE FOX NEWS APP
Instead, he focuses on preparing his group, while waiting for defensive stops to get new quarterback Jordan Love into good field position to put points on the board.