OnlyFans star Astrid Wett was seen beating up rival TikTok model Alexia Grace in a fight at KSI's comeback press conference on Friday.
The main event of Misfits Boxing 7 features British YouTube star and boxer KSI taking on Joe Fournier for the cruiserweight title. But fists were flying before these two stepped into the ring, when Wett and Grace did so during the press conference ahead of Saturday's six-round exhibition boxing match from OVO Arena Wembley in London.
Wett has gotten into the YouTube boxing circuit, having won a Misfits Boxing title after fighting TikTok star Keeley Coltran and Love Island's AJ Bunker. Two wins in two fights is pretty impressive.
CLICK HERE FOR MORE SPORTS COVERAGE ON FOXNEWS.COM
But he may have another opponent shortly after Grace was seen throwing water at him at the press conference.
Wet was quick to react.
RISING FILIPINO BOXER, 22, DIES AFTER COLLAPSING IN THE RING
Security ended up separating the two fighters, but publicity stunt or not, Wett definitely landed a good right hand on Grace before they parted ways.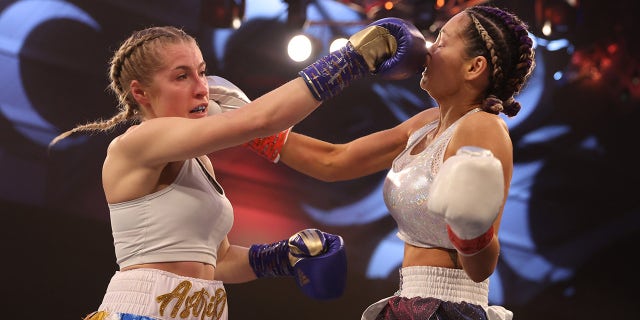 Wett had called Grace after her win over Bunker, so this interaction might not have been so surprising after all.
Little Bellsy also called out Wett after her win on the KSI card on Saturday, where Wett was in the crowd as a ring girl. So it looks like Wett has a plethora of enemies who want her belt and, in turn, options for her next fight.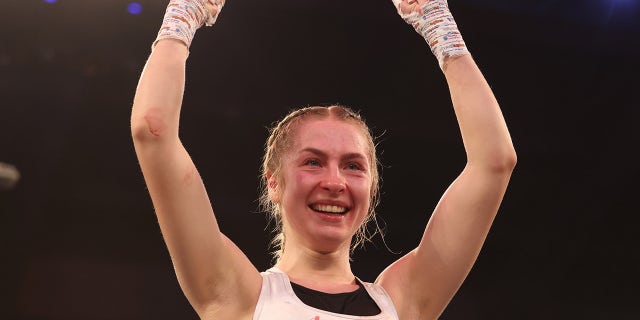 CLICK HERE TO GET THE FOX NEWS APP
This was also not the first time Wett had been involved in fights at media events. Her bitter rival on the Misfits circuit is Elle Brooke, who she has been seen feuding with at events in the past.