Novak Djokovic advanced in the australian open on Friday after defeating American Tommy Paul in straight sets, but with a record 10 titles on the line for the Serbian professional tennis player, Djokovic took time to address the controversy surrounding his father, who was seen posing with fans who they held Russian flags on Wednesday.
Djokovic discussed the matter with the media after his 7-5, 6-1, 6-2 victory in the semifinal, calling it a «misinterpretation» of what really happened.
«It was unfortunate that the misinterpretation of what happened yesterday has escalated to such a high level,» he explained.
NOVAK DJOKOVIC'S FATHER POSED FOR PHOTOS WITH PRO-RUSSIAN FANS AT THE AUSTRALIAN OPEN
«I didn't realize it until last night. And, of course, I was not pleased to see that. My father, my whole family and I have been through several wars during the 90s, as my father said in the statement – ​​we are against war. We will never support any violence or any war, we know how devastating it is for family, people in any country that is going through war.»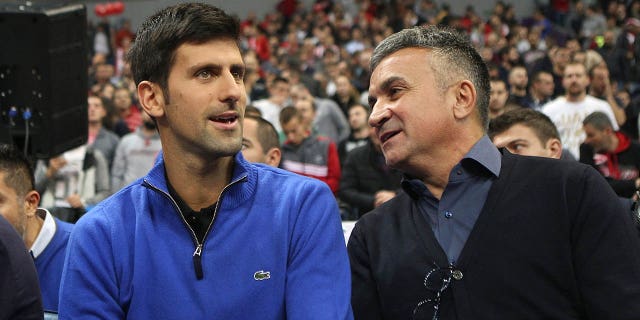 Images and videos circulating on social media show Srdjan Djokovic standing with a group of people waving. russian flags – at least one showing an image of Russian President Vladimir Putin – outside the main stadium after Djokovic's quarter-final win over Russian player Andrey Rublev.
At least one man was seen with the pro-Russian «Z» on his jersey.
CLICK HERE FOR MORE SPORTS COVERAGE ON FOXNEWS.COM
As a result, Srdjan Djokovic issued a statement saying that he would not participate in his son's semi-final match «so there will be no interruptions.»
Djokovic explained that his father was simply posing with Serbian fans like he always does, unaware of what was going on around him.
«My father, as he said in the statement, has been going after every match to meet my fans in the main square here at the Australian Open to thank them for the support and be with them, show them respect and [take] photos,» he said.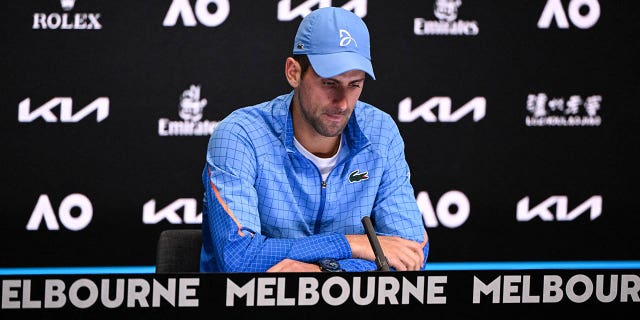 «And the photo that he [took], I was passing through. I heard what he said on the video: he said 'cheers' and unfortunately some of the media interpreted that in a really wrong way. So I'm sorry that it has escalated so much, but I hope people understand that there was absolutely no intention to support any kind of war initiative or anything like that.»
CLICK HERE TO GET THE FOX NEWS APP
Djokovic said that he would like to have his father present in his last match against Stefanos Tsitsipas on Sunday but has not yet made a decision with his father.
«Of course it's not nice for me to go through this with all the things I had to deal with last year and this year in Australia. It's not something I want or need, and I hope people allow it, and we can focus in tennis.»
Associated Press contributed to this report.