Northwestern University fired baseball coach Jim Foster on Thursday. Foster's firing comes amid allegations of misconduct.
The decision to part ways with Foster comes just days after the university fired veteran football coach Pat Fitzgerald as the program grappled with a hazing scandal.
Northwestern athletic director Derrick Gragg confirmed Foster's expulsion in a statement.
CLICK HERE FOR MORE SPORTS COVERAGE ON FOXNEWS.COM
«Nothing will be more important to Northwestern than providing its students with a place that allows them to thrive in the classroom, in the community and in competition at the highest level, and building a culture that allows our staff to thrive,» Gragg said. in the statement.
«This has been an ongoing situation and many factors were considered before reaching this resolution. As Director of Athletics, I take responsibility for our head coach hires and we will share our next steps as they develop.»
NORTHWESTERN'S PAT FITZGERALD 'ABSOLUTELY KNEW' ABOUT THE HAZING WITHIN THE FOOTBALL PROGRAM, SAYS FORMER PLAYER
Prior to the start of the baseball season, Foster was the subject of an internal investigation by the university's human resources department.
According to a document obtained by the Chicago Tribune, the investigation's findings revealed that Foster had «engaged in intimidating and abusive behavior.»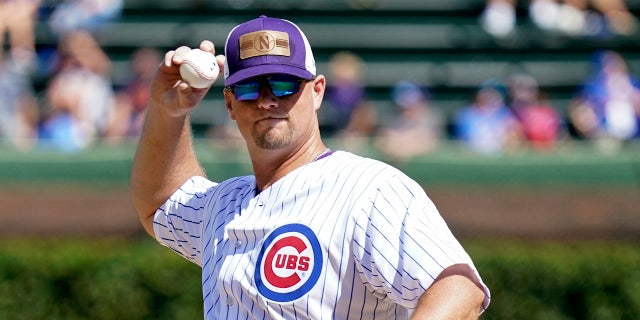 The document also said that Foster had «made an inappropriate comment regarding a female staff member and spoke negatively about her staff to other staff members.»
Northwestern had several coaches leave the program earlier this year, including hitting coach and recruiting coordinator Dusty Napoleon, pitching coach Jon Strauss and director of operations Chris Beacom. The Wildcats struggled on the field this season and finished the year with a disappointing 10-40 record.
Once the season was over, 16 players decided to enter the transfer portal.
CLICK HERE TO GET THE FOX NEWS APP
Before moving to Evanston, Ill., Foster coached at the Army from 2017 to 2022. The university said assistant coach Brian Anderson will oversee the baseball program following Foster's departure.