NFL referee Shawn Hochuli was caught with his microphone still on during the AFC divisional round game between the Kansas City Chiefs and the Jacksonville Jaguars on Saturday at Arrowhead Stadium.
In the second quarter of the game with the Chiefs leading 10-7, the referees threw a penalty flag on Arden Key for roughing the passer. Hochuli must have turned on his microphone too soon and was heard expressing his frustration with the noise level.
CLICK HERE FOR MORE SPORTS COVERAGE ON FOXNEWS.COM
«Everybody shut up,» Hochuli was heard saying before the penalty was announced.
Hochuli's touch of honesty had fans going wild on social media.
Hochuli, the son of retired official Ed Hochuli, began his NFL career in 2014. In 2018, he was promoted from defensive judge to referee.
PATRICK MAHOMES PUSHES THROUGH THE ANKLE VS. JAGUARS; CHIEFS ADVANCE TO FIFTH STRAIGHT GAME OF AFC CHAMPIONSHIP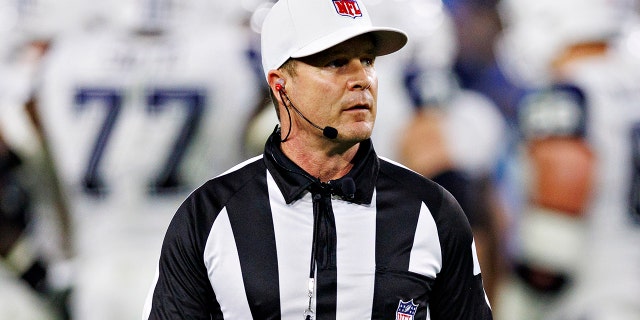 He also served as an official in the Pac-12 Conference, Arena Football League, and Arena Football 2. In last year's NFC Divisional Round game between the Tampa Bay Buccaneers and Los Angeles Rams, he penalized Tom Brady for unsportsmanlike conduct. .
The noise level at Arrowhead Stadium was a point of contention before the Chiefs-Jaguars playoff game.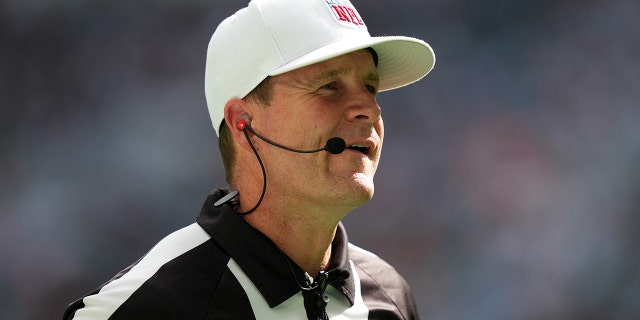 CLICK HERE TO GET THE FOX NEWS APP
Jacksonville quarterback Trevor Lawrence said he couldn't imagine the fans at Arrowhead Stadium making much more noise than the Jaguars fans during the team's wild-card comeback comeback.