Kyrie Irving will not be on the court with him Networks Saturday night while Brooklyn takes on the Washington Wizards.
Irving was listed by the team as out with a sore right calf on Saturday afternoon.
The news comes a day later. Irving informed the organization he would like to be traded before the NBA's trade deadline of February 9 or will leave when he becomes a free agent this summer.
ESPN PUNDIT RIPS TRADE REQUEST FOR KYRIE IRVING FROM NETS: 'IDIOTIC'
Irving has had a fantastic year with the Nets, averaging 27.1 points, 5.3 assists and 5.1 rebounds per game while being selected for his eighth all-star game.
After starting the year 2-5, Brooklyn won 16 of 18 games from November 27 to January 4.
They currently sit at 31-20 and fourth in the Eastern Conference while they wait The return of Kevin Durant of a skewed MCL.
NBA SUSPENDS GAME TO GRIZZLIES' DILLON BROOKS, FINES CAVALIERS' DONOVAN MITCHELL FOR FIGHTING
But now it looks like the Nets will enter the second half of the season without the second of their two stars after Irving's trade suit.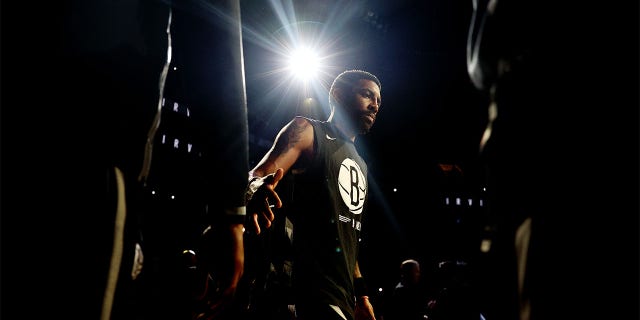 The trade request came after Irving and the Nets failed to reach a contract extension. Irving is reportedly looking at somewhere in the area of ​​four years, $198.5 million, according to ESPN.
CLICK HERE FOR MORE SPORTS COVERAGE ON FOXNEWS.COM
The Los Angeles Lakers, Phoenix Suns, Dallas Mavericks and Miami Heat have been mentioned as possible destinations for Irving.
Irving's request is just the latest in a drama-filled year for the Nets.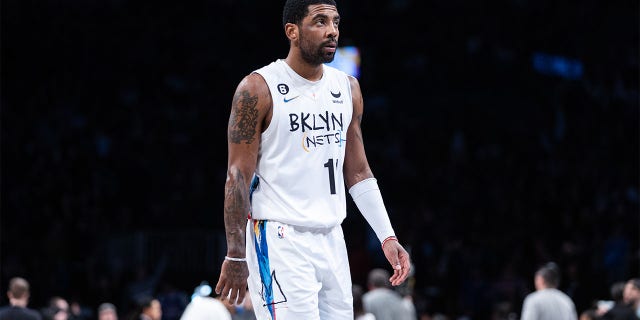 During the offseason, Durant demanded a trade before the two parties could reconcile their relationship.
CLICK HERE TO GET THE FOX NEWS APP
Only seven games into the season, head coach Steve Nash and the organization they parted ways, handing over the reins to Jacque Vaughn.
Ben Simmons will also miss his fourth straight game with knee pain on Saturday.