Memphis Grizzlies star Ja Morant spoke publicly for the first time Tuesday about the gun drama that led to a suspension and time off the team for counseling.
Morant had been undergoing therapy at a Florida facility before returning to the bench for Monday night's game against the Dallas Mavericks. He did not play in the game, but seemed happy to be back with his teammates and is expected to return to the field on Wednesday.
CLICK HERE FOR MORE SPORTS COVERAGE ON FOXNEWS.COM
The former Murray State standout was seen in an Instagram Live video holding a gun at a strip club after a game against the Nuggets in Denver. He received an eight game suspension for brandishing a weapon.
He told reporters that he «never had a problem with alcohol» and vowed to quit social media.
«I went to therapy to learn how to manage stress,» Morant said. «Coping with stress in a positive way, instead of the ways I've tried to deal with it before that caused me to make mistakes.»
NBA SUSPENDS GRIZZLIES' DILLON BROOKS AFTER LEAGUE-LEADING 18TH TECHNICAL FOUL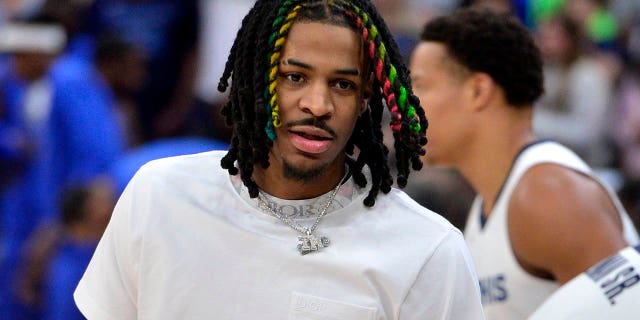 He also apologized for his actions.
«I'm completely sorry about that,» he said. «So, you know, my job now is, like I said, to be more responsible, smarter, and not cause any of that anymore.»
Memphis went 6-3 in Morant's absence and could really use an injection of offense that the star point guard can deliver night after night.
The 23-year-old is about to have the best season in his history. He is averaging 27.1 points, 8.2 assists and 6 rebounds per game.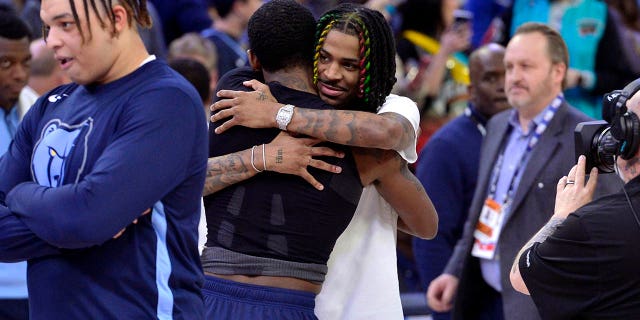 CLICK HERE TO GET THE FOX NEWS APP
Entering Wednesday, Memphis ranks second in the Western Conference with a 44-27 record. The Grizzlies are on the verge of clinching a playoff berth.
Associated Press contributed to this report.