Chad Kuhl has pitched for three MLB teams during his seven-year major league career, but the veteran pitcher prioritizes helping his wife battle cancer over striking out opposing players in the batter's box.
Earlier this week, Kulh took to Instagram to announce that he is stepping away from baseball to spend time with his wife, Amanda, as she battles cancer. He also thanked supporters who contributed to campaigns that benefit his wife.
«I've taken some time to reflect on these past few weeks and where I am today. I want to thank the @nationals and their fans for welcoming us and to those who have donated their time and money to the #cancerisntkuhl campaign and @nats4good we are especially grateful,» Kuhl wrote.
CLICK HERE FOR MORE SPORTS COVERAGE ON FOXNEWS.COM
Kuhl began the 2023 season in the starting rotation for the Washington Nationals, before later moving to the bullpen. The 30-year-old was released by the Nationals last month.
CANCER SURVIVORS LIAM HENDRIKS, CARLOS CARRASCO MEET PEDIATRIC PATIENTS, SHARE ANIMATION STORIES
Kuhl also revealed that he had turned down offers from teams this season. The pitcher and his family plan to remain in Washington, DC, while Amanda undergoes treatment.
«While I received offers to continue playing this season, I have made the decision for my family to remain in the DC area for the time being and for Amanda to continue to receive the best possible care. I have decided to be with her through the course of chemotherapy and radiation.»
Kuhl posted an 8.45 ERA in 38.1 innings this season, but said he remains confident he'll return to the mound one day.
«This is just a pause for me and my family, my desire to play and my love for the game has never been stronger and I look forward to the next time I step on a Major League mound when possible,» he said.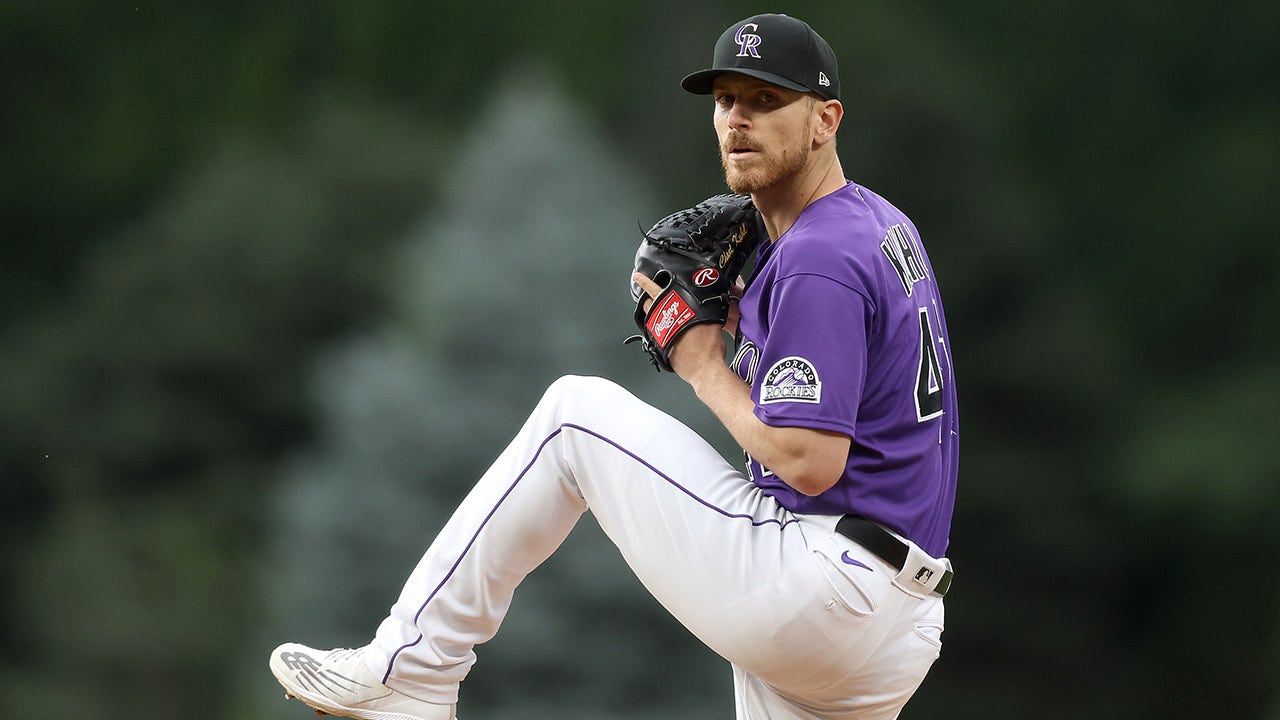 Kuhl made his major league debut with the Pittsburgh Pirates in 2016. He spent five seasons with the franchise before joining the Colorado Rockies in 2022.
The right-hander has a 4.98 career ERA, striking out 536 batters in his 615 innings.
CLICK HERE TO GET THE FOX NEWS APP
Earlier this year, Kuhl raised nearly $65,000 for breast cancer treatment and research.