The World Baseball Classic was a resounding success even after the United States lost to Japan in the championship game on Tuesday night.
The game ended with two of major league baseball Most marketable players — and teammates — face off in front of a raucous crowd in Miami, Florida.
Shohei Ohtani from Japan struck out Mike Trout of the United States, helping Japan to its third WBC title in five tournaments.
MLB SAYS NO MAJOR CHANGES TO PITCH TIME RULES WILL BE MADE BEFORE OPENING DAY
On Wednesday, Trout took to social media to share his appreciation for the experience.
«It's hard to put into words what these past few weeks have meant to me,» Trout posted on Twitter. «I had the time of my life representing the USA on my chest! The energy was electric and made the WBC a moment I will always cherish. So thank you all so much. It was an honor to be your captain.»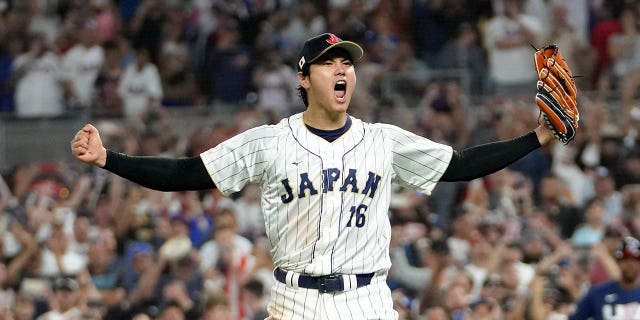 Ohtani struck out Trout with a nasty 3-2 slider before his teammates harassed him on the mound.
CLICK HERE FOR MORE SPORTS COVERAGE ON FOXNEWS.COM
«He's got nasty stuff,» Trout said, according to ESPN. «He's throwing 101, 102. He gave me a good pitch at the end.
The game meant a lot to the players, with Ohtani giving an impassioned speech to his teammates before the WBC final.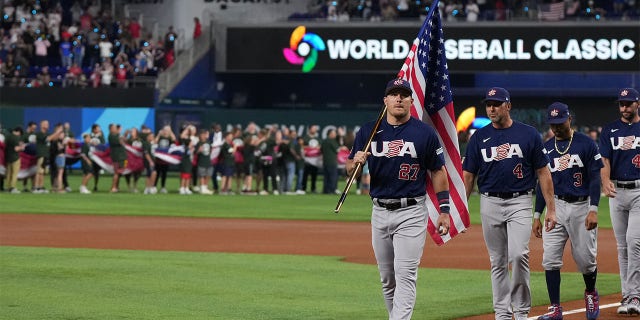 «Let's stop admiring them,» Ohtani told the team before the game, according to the Los Angeles Times. «If you admire them, you can't surpass them. We came here to surpass them, to rise to the top. For one day, let's throw away our admiration for them and just think about winning.»
CLICK HERE TO GET THE FOX NEWS APP
On Tuesday, MLB commissioner Rob Manfred said the WBC will return «to 100 percent» in 2026.
Fox News' Ryan Gaydos contributed to this report