Heading into his final round at Oak Hill on Sunday, it looked like Michael Block's week at the PGA Championship couldn't get any better.
That is until he hit his tee shot on the par-3 15th hole.
Block, the 46-year-old PGA professional at Arroyo Trabuco Golf Club in Mission Viejo, California, aimed for the green and hit a beautiful shot that was right in line with the pin.
CLICK HERE FOR MORE SPORTS COVERAGE ON FOXNEWS.COM
As the ball descended, it sank into the hole for an ace, and the crowd went wild.
Block looked at his partner for the day, Rory McIlory, and asked, «Did that go in, Rory?»
McIlory, who Block couldn't believe he was playing after his round on Saturday, nodded in agreement and his face said it all: he was in awe.
JIM NANTZ UNLEASHES AN EPIC ROAST IN THE MIDDLE OF LIV GOLF'S TRANSMISSION ISSUES
Block made his way to the hole and the crowd never gave up. The cheers were deafening and he couldn't keep the smile off his face.
Block has been a fan favorite all week as he became the only Tour pro to qualify for the major to make the cut, while many struggled on the difficult course.
Going into Sunday, Block was in a position to win $500,000, which he gets in cash by being a certified professional. The most he said he ever earned playing golf was $75,000.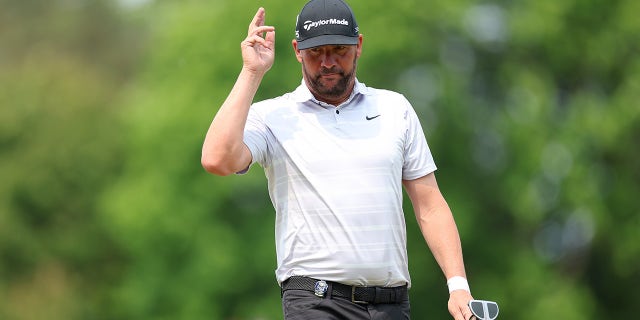 CLICK HERE TO GET THE FOX NEWS APP
With the hole in one, Block is tied for 14th as his final round, one of the most memorable and enjoyable stories in a major championship, is drawing to a close.