Virginia Tech fans brought their tradition to the NCAA Women's Basketball Tournament on Friday in the team's first-round matchup against Chattanooga.
Even when the Hokies were playing at home at Cassell Coliseum in Blacksburg, Virginia, the NCAA tried to keep things as neutral as possible for the tournament. That meant there was no «Enter Sandman» for the players as they emerged from their locker rooms.
CLICK HERE FOR MORE SPORTS COVERAGE ON FOXNEWS.COM
It didn't stop Hokie Nation.
The fans at the Cassell Coliseum sang the Metallica ballad anyway. That's rock'n'roll.
The heavy metal band gave Hokie Nation a huge vote of confidence when the clip went viral on social media.
«You love watching it!» the band wrote on Twitter.
LOUISVILLE WOMEN'S BASKETBALL STAR HAS TENSE ALTERCATION WITH TEXAS PLAYER AFTER WIN
The tradition of playing «Enter the Sandman» at Virginia Tech games dates back to the year 2000, when the football team wore it when entering the field at Lane Stadium.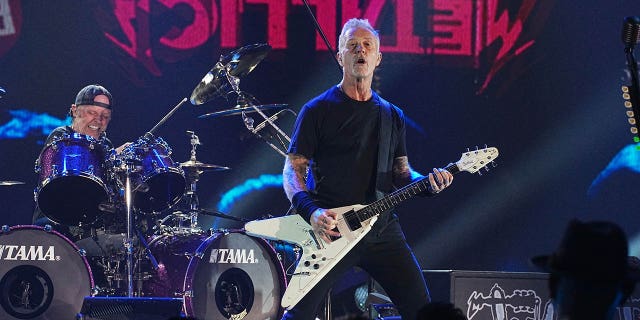 «The tradition of students jumping up and down during the song began on December 1, 2001, when a member of the Marching Virginians band began jumping during the song and was joined by his colleagues. The tradition eventually spread to doorways. of the basketball teams at Cassell Coliseum," the school says on its website.
For the women's basketball team, they tore through the Mocs with a 58-33 victory. Virginia Tech then defeated South Dakota State 72-60 en route to a Sweet 16 appearance.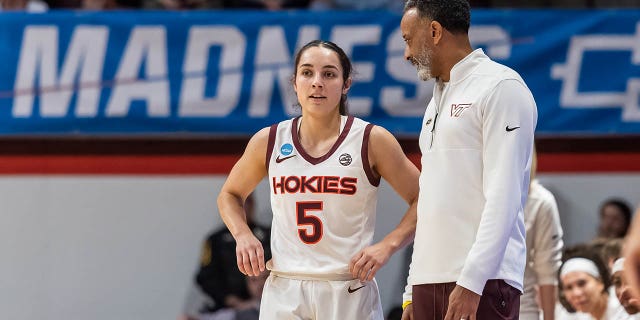 CLICK HERE TO GET THE FOX NEWS APP
Virginia Tech will face Tennessee in the Sweet 16 on Saturday.