Police in Ohio are investigating after Memphis guard Jamirah Shutes sucker punched Bowling Green's Elissa Brett in the face during a handshake following BGSU's victory Thursday night in the third round of the Women's National Invitational Tournament (WNIT).
The university issued a statement after the game announcing that the incident had been turned over to campus police.
BGSU declined to comment. furthermore, citing an «active» investigation.
LOUISVILLE WOMEN'S BASKETBALL STAR HAS TENSE ALTERCATION WITH TEXAS PLAYER AFTER WIN
«The incident that took place after tonight's home visit game has been turned over to the BGSU Police Department," the statement read. "Bowling Green State University Athletics does not comment on active police investigations. Our priority is the health, safety and support of our student-athletes.»
Bowling Green advanced to the Big 8 on Thursday night after beating Memphis 73-60, but tensions were still high when the two teams met on Center Court to shake hands.
Senior Jamirah Shutes appeared to stop and exchange words with Brett before throwing a punch that knocked the Falcons senior to the ground. Shutes was quickly pulled away by a Memphis staff member before being escorted off the court.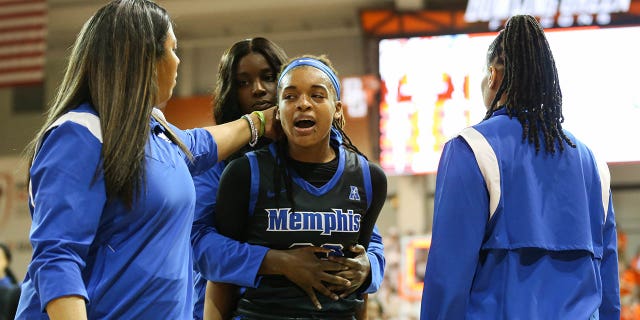 CLICK HERE FOR MORE SPORTS COVERAGE ON FOXNEWS.COM
Brett appeared to lie down on the ground before walking off the court on his own.
«We're still figuring out all of that stuff, what happened,» Falcons head coach Robyn Fralich said during his postgame news conference when asked about the altercation. He gave a similar response when asked about Brett's condition.
«We're still figuring all that out, too.»
CLICK HERE TO GET THE FOX NEWS APP
It's unclear what sparked the incident, but according to The Memphis Commercial Appeal, Shutes was elbowed in the face with 24 seconds left in the first quarter and played just eight minutes in the first half. He started the second half again.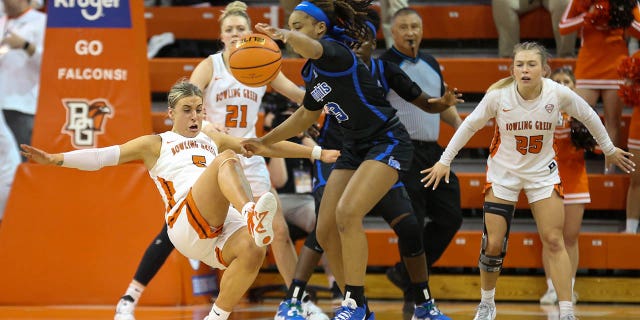 Shutes finished with her last game with the tigers with 13 points. Brett finished with 15 and will face Florida on Monday night.
Associated Press contributed to this report.