Kory Clemens, the son of former MLB star Roger Clemens, was arrested Friday for allegedly driving while intoxicated in Texas, according to online records in Harris County.
Clemens was arrested in Houston in the early hours of the morning. Prosecutors say Clemens struck another vehicle, smelled of alcohol and had bloodshot eyes, according to FOX26Houston. She also reportedly vomited at the scene.
CLICK HERE FOR MORE SPORTS COVERAGE ON FOXNEWS.COM
He was released on bond from the Harris County Jail and is due in court on Friday.
Kory Clemens is one of four children born to Roger Clemens. All of the former pitcher's children have names beginning with K: Kory, Koby, Kacy and Kody. Roger Clemens gave his children K names to honor his penchant for striking out hitters with authority during his playing days.
It is the second time that Kory Clemens has been arrested on a DWI charge.
PIRATES' ONEIL CRUZ HAS TIMELINE TO RETURN AFTER UNDERGOING SURGERY ON ANKLE AFTER NASTY COLLISION
He was arrested in Houston in 2019 after failing a field sobriety test. But the case was ultimately dismissed in a pretrial diversion program.
Roger Clemens played in the majors from 1984 to 2007. He won seven Cy Young Awards and one MVP. He was a two-time pitching Triple Crown winner and an 11-time All-Star.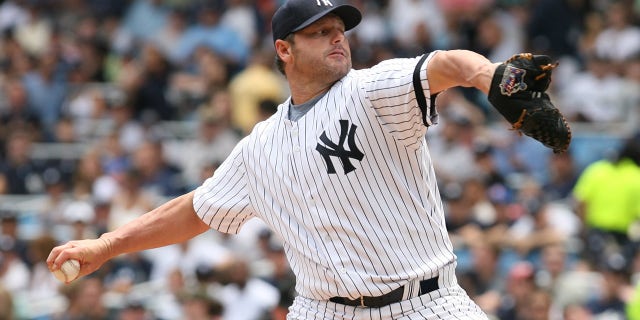 CLICK HERE TO GET THE FOX NEWS APP
He played for the Boston Red Sox, Toronto Blue Jays, New York Yankees, and Houston Astros. He was embroiled in the steroids controversy that was eclipsing baseball and thus hurt his chances of getting into the Baseball Hall of Fame. He never met the 75% threshold to be elected to Cooperstown.