Memphis Grizzlies forward Kenneth Lofton Jr. is among several undrafted players making an impact in the Las Vegas summer league.
The former Louisiana Tech standout who went undrafted in 2022 is averaging 20.7 points and 6.7 rebounds in three games while shooting 58% from the field.
NBA AGENT RICH PAUL SAYS LEBRON JAMES WOULD BE 'JUST KARL MALONE' WITHOUT ELITE ATHLETICS
Lofton uses his 6-foot-6, 275-pound frame to score seemingly at will. He was the G-League Rookie of the Year for the Memphis Hustle last season and then turned his two-way contract into a regular deal. He took advantage of a Grizzlies call-up and had 42 points and 14 rebounds against the Oklahoma City Thunder in the team's final regular-season game.
In Las Vegas, he scored 23 points against the Chicago Bulls in the Grizzlies' home opener on July 8 and had 24 points and 10 rebounds against the Los Angeles Clippers on Wednesday.
Other undrafted players who have stood out:
— Golden State guard Lester Quinones, undrafted out of Memphis in 2022, is the third-ranked scorer in Las Vegas with 24 points per game.
CLICK HERE FOR MORE SPORTS COVERAGE ON FOXNEWS.COM
— Chicago guard Javon Freeman-Liberty, undrafted by DePaul in 2022, is averaging 21.3 points, 5.0 assists and 4.3 rebounds per game.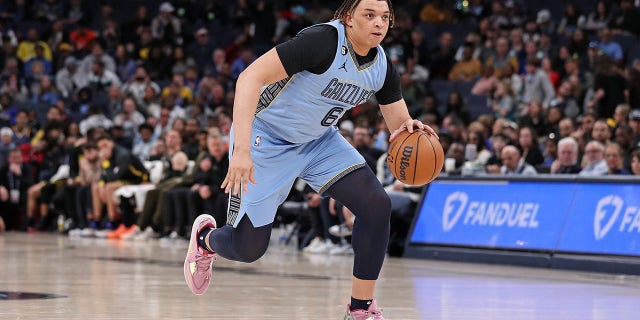 — Minnesota guard Brandon Williams, who played at the University of Arizona and went undrafted in 2021, is averaging 21.3 points and 4.7 assists per game on 54% shooting from the field. He played for the G-League College Park Skyhawks last season.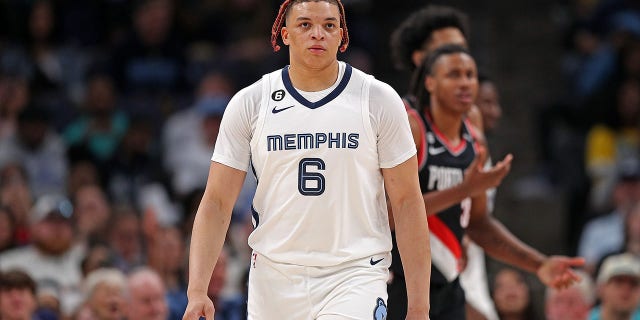 — Portland guard Michael Devoe, an undrafted out of Georgia Tech in 2022, scored 29 points to help the Trail Blazers defeat the San Antonio Spurs on Sunday. He is averaging 20.5 points and six assists per game while shooting 58% from the field.
CLICK HERE TO GET THE FOX NEWS APP
— Los Angeles Clippers guard Xavier Moon, undrafted out of Morehead State in 2017, is averaging 20 points and shooting 61% from 3-point range on 4.7 attempts per game.