Kansas State coach Jerome Tang didn't mince words about what it meant to him to beat Kentucky in the Round of 32 and advance to the Sweet 16 in the NCAA Men's Basketball Tournament.
Markquis Nowell scored 23 of his 27 points in the second half to help Kansas State defeat Kentucky, 75-69. The team advances to the Sweet 16 for the first time since 2018.
CLICK HERE FOR MORE SPORTS COVERAGE ON FOXNEWS.COM
«We have a program that is also rich in tradition,» Tang told reporters after the game, via WLKY. «All those old guys that played for Kentucky, they're not coming back, are they? So tradition doesn't help you if you don't go out there and play some guys. We had more guys than them today.» That's what it was.»
Kentucky is your typical blue-blood school that has been very successful in college basketball, whether under John Calipari or someone else. Kentucky hasn't reached the Final Four since 2015 and the national championship since 2014. They lost and won a title in 2012.
FAU'S ALIJAH MARTIN TORN BY 'DISRESPECTFUL' MOVE IN FINAL SECONDS OF WIN OVER FDU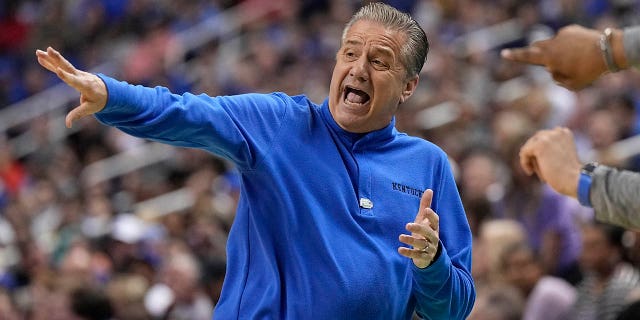 Kansas State will play Michigan State in the East Regional semifinals on Thursday.
Tang is in his first season with the Wildcats. He worked with Scott Drew at Baylor before taking the Wildcats' job before the start of the 2022-23 season. He took the reins from Bruce Weber, who was there from 2012 to 2022.
Kansas State made it to the Elite Eight in 2018. However, the Wildcats haven't been to the Final Four since 1964 and the tournament finals since 1951.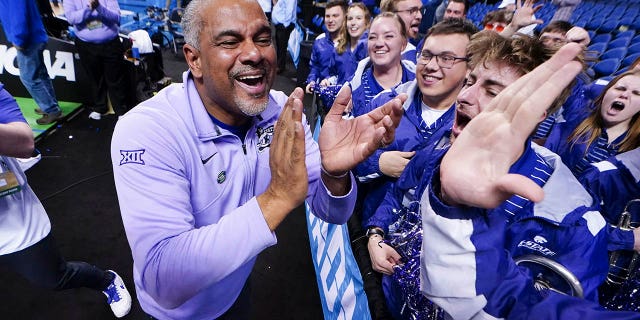 CLICK HERE TO GET THE FOX NEWS APP
Tang and Kansas State still have a ways to go before they get a chance at a national championship.
Associated Press contributed to this report.