When it became official that the Cincinnati Bengals would not play their game against the Buffalo Bills following Damar Hamlin's on-field cardiac arrest, adjustments were made for possible playoff games.
Since the Bengals and Bills finished with 16 regular season games (the NFL plays a 17-game schedule), the NFL ruled that a potential Bills-Chiefs AFC Championship would be played in Atlanta.
But there was a peculiarity in all this. A coin toss could have determined the site of a Bengals vs. Baltimore Ravens matchup.
CLICK HERE FOR MORE SPORTS COVERAGE ON FOXNEWS.COM
Joe Mixon scoffed at that possibility in a touchdown celebration. After scoring against the Ravens on Sunday, Mixon pulled a coin from his glove, flipped it and kicked it.
Mixon was fined $13,261 for the celebration. Former Bengali Chad Johnson has offered to pay for it, but Mixon has other ideas.
Instead, the Bengals running back wants to flip his own coin to see who will pay the fine and where the money goes.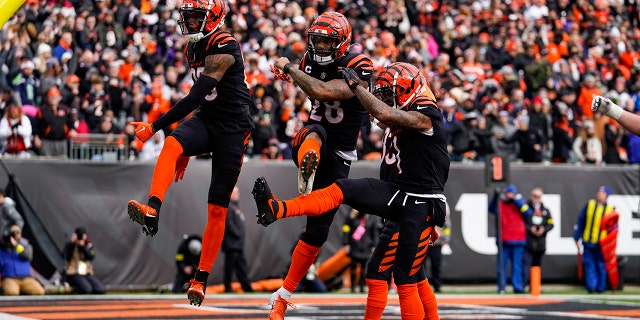 TOM BRADY IS 'THE LESS ATHLETIC QUARTERBACK IN THE GAME,' HALL OF FAME SAYS
«@NFL since y'all on the coin toss let's do this. Let's flip a coin to pay this crazy fine for expressing myself,» Mixon tweeted Friday. «If it comes up heads, I'll call it. If it comes up tails [NFL commissioner] roger g[oodell] pay the money to the Boys and Girls Clubs of Cincinnati».
The Bengals and Ravens will still meet in the wild card round this Sunday, but the coin toss was averted after the Bengals defeated the Ravens on Sunday.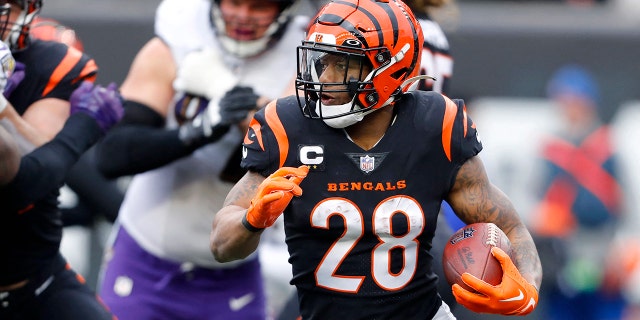 CLICK HERE TO GET THE FOX NEWS APP
The Bengals and Ravens meet on Sunday night at 8:15 pm ET.