Joe Campbell, a former NFL defensive end who played for the New Orleans Saints and helped the Oakland Raiders win the Super Bowl title during the 1980 season, has died. He was 68 years old.
According to Delaware Online, Campbell's brother, Patrick, said he was found dead in Florida after taking a hike and likely died of a cardiac incident. The Raiders later confirmed Campbell's death on Wednesday.
CLICK HERE FOR MORE SPORTS COVERAGE ON FOXNEWS.COM
«The Raiders family mourns the passing of Joe Campbell, who played in 13 games over two seasons with the Silver and Black,» the team said.
Campbell, from Wilmington, Delaware, was the No. 7 overall pick in the Saints' 1977 pick. He played three full seasons with the Saints before being traded midway through the 1980 season to the Raiders. He later played for the Raiders and the Tampa Bay Buccaneers in 1981.
TWO-TIME SUPER BOWL-WINNING COACHES TOM COUGHLIN AND MIKE SHANAHAN AMONG HALL OF FAME SEMIFINALISTS
«The thoughts and prayers of the entire Raider Nation are with the Campbell family at this time,» the Raiders added.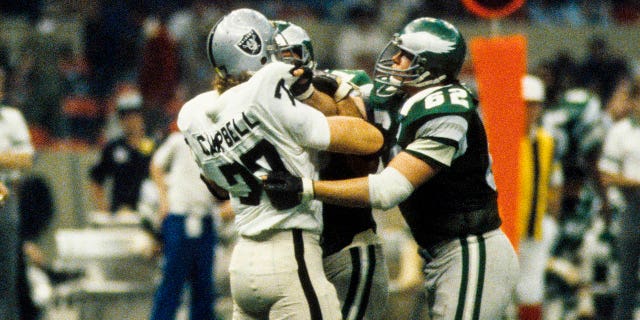 He played in 65 games and totaled eight sacks during his career. He was on the Raiders team that beat the Philadelphia Eagles in Super Bowl XV. He was inducted into the Delaware Hall of Fame in 1992.
The Maryland Terrapins standout was lauded for his recovery from a 2007 bicycle accident in Pennsylvania. He suffered serious injuries, including a head injury, from the bicycle accident.
CLICK HERE TO GET THE FOX NEWS APP
He recovered from the injuries but still dealt with some physical issues and memory loss.