Joseph Kennedy was fired from his high school football coaching position after he continued to perform post-game prayers with students.
Kennedy is now set to receive $1.7 million after the Bremerton School Board in Washington state agreed to a settlement. He will also get his job back starting next season.
The school board's decision follows a Supreme Court ruling in June that Kennedy's prayer groups were protected by the First Amendment.
CLICK HERE FOR MORE SPORTS COVERAGE ON FOXNEWS.COM
Kennedy's attorney mentioned that the coach is expected to return to Bremerton to resume his football duties.
"Mr. Kennedy will be the assistant football coach for Bremerton High School for the 2023 season," the district said on its official website.
NEBRASKA CHEERLEADER COMPETES SOLO IN STATE COMPETITION AFTER TEAM BACKS DOWN: 'PROUD OF MYSELF'
School officials also noted that Kennedy's lawyers would be paid in interest-free installments over three fiscal years.
Kennedy joined the Bremerton High School football coaching staff in 2008, the Seattle Times reported. Initially, Kennedy prayed alone in the midfield after games, but then students and the football player began to join him.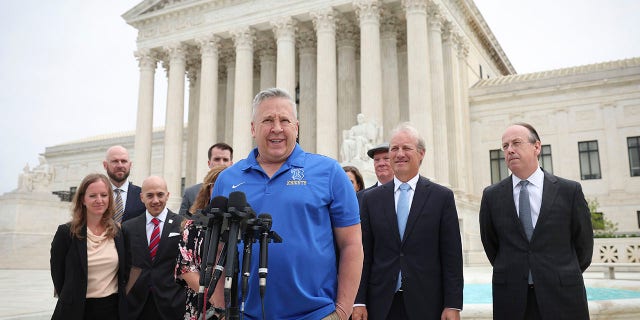 He was suspended by the school district in 2015 after he allegedly refused to stop giving speeches that contained religious references.
Ultimately, Kennedy's contract was not renewed.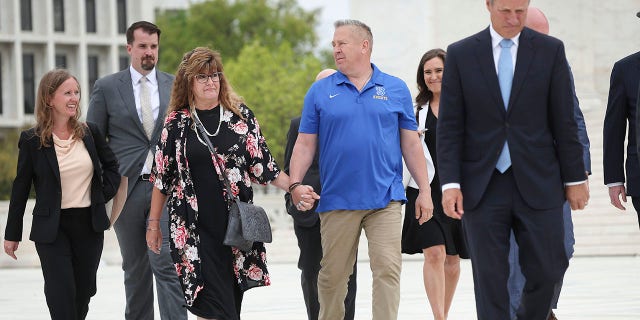 Kennedy then decided to take legal action, and his lawyers eventually took the case to the Supreme Court.
Kennedy has previously expressed his belief that the prayers were private acts of faith. The school district responded by saying that the Constitution's prohibition on government officials promoting a religion was violated once students became involved.
CLICK HERE TO GET THE FOX NEWS APP
The agreement was approved by the school board on March 16.