The Boston Celtics, the No. 2 seed in the Eastern Conference playoffs, entered the first round of the playoffs favored over the Atlanta Hawks.
Two-time All-Star Jaylen Brown appeared to aggravate a hand injury that required five stitches, but she finished the game and led the team with 29 points.
Celtics star forward Jayson Tatum finished with 25 points, scoring 21 in the first half.
CLICK HERE FOR MORE SPORTS COVERAGE ON FOXNEWS.COM
The Hawks trailed the Celtics 74-44 at halftime, with the Celtics leading by as many as 32.
Atlanta struggled from beyond the 3-point arc for most of the regular season, and those shooting problems continued Saturday.
PELICANS' DAVID GRIFFIN ON MAKING ZION WILLIAMSON MORE AVAILABLE: 'A BIG PART IS IN HIM'
The Hawks missed their first 10 3-point attempts and shot 5-for-29 from beyond the arc on the day. Atlanta used a 32-12 run to cut the deficit to 96-84 on a 3-point play by Bogdan Bogdanovic early in the quarter.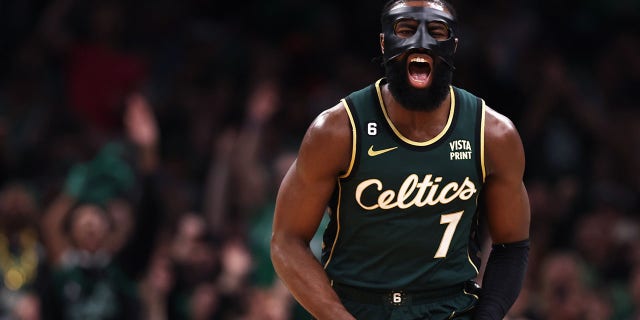 But the Celtics managed to increase their lead to a comfortable 13-point margin late in the fourth quarter.
With less than two minutes to go, Atlanta's De'Andre Hunter broke free on a fast break, but his layup attempt was blocked from behind by Marcus Smart.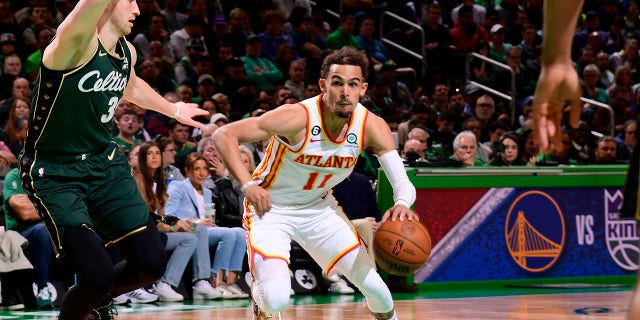 All-Star guard Dejounte Murray led the Hawks with 24 points, eight rebounds and six assists. Hawks star point guard Trae Young added 16 points.
Despite Atlanta's late push, the Celtics sizzled, hitting 13 3-pointers.
CLICK HERE TO GET THE FOX NEWS APP
After hitting his third 3-pointer in the waning seconds of the first half, Tatum spread his arms wide to a standing ovation from the TD Garden crowd.
Associated Press contributed to this report.