Former Baltimore Colts star Fred Miller, a three-time Pro Bowl defensive tackle, died Sunday. Indianapolis Colts Owner Jim Irsay confirmed it on social media. He was 82 years old.
Irsay tweeted a statement in remembrance of Miller, a first-round pick in the 1962 draft. from LSU.
«Rest In Peace, FRED MILLER, #76, Baltimore Colts 10-year starting manager. Three-time Pro Bowl selection,» Isray's tweet read.
CONRAD DOBLER, THREE-TIME NFL PRO BOWLER, DEAD AT 72
A Louisiana native, Miller played in the 1964 NFL Championship Game against the cleveland brownswhen the Colts were famously shut out 27-0.
A few years later, the Colts would try to redeem themselves in Super Bowl III, but were denied again, this time by the new york jets and future Hall of Fame quarterback Joe Namath.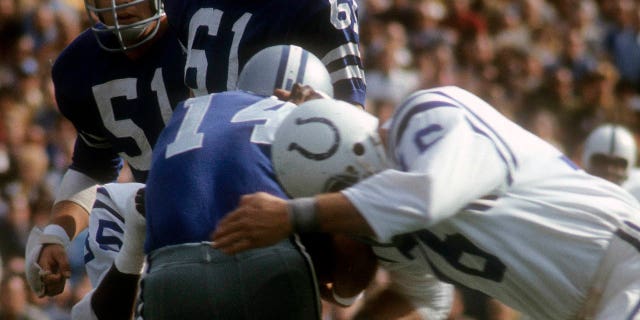 CLICK HERE FOR MORE SPORTS COVERAGE ON FOXNEWS.COM
«When we lost, we didn't know it would last forever,» Miller told the Baltimore Sun of that game in an article published in 2009.
Miller would eventually become a Super Bowl champion, defeating the Dallas Cowboys in Super Bowl V after the Colts overcame a seven-point deficit to start the second half.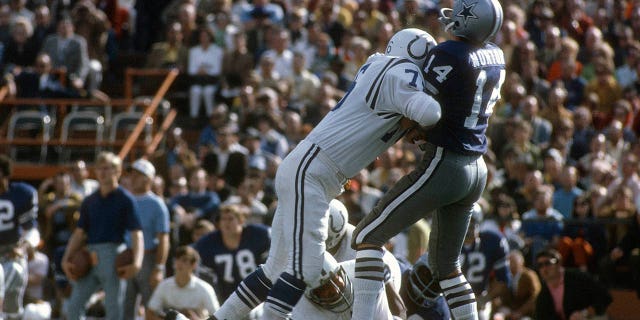 CLICK HERE TO GET THE FOX NEWS APP
«That was one of the toughest games I've ever played. The next morning when I got up for breakfast, I could barely lift my arms to cut my pancakes. It's the first time that's happened,» Miller told the Baltimore Sun in 2009.
A two-time All-Pro and three-time Pro Bowler, Miller had 124 career starts in 133 games over the course of his 10-year career. He recorded 10 fumble recoveries for 43 yards and 52 sacks in his career.