Danielle Ballard, who played for the LSU Tigers from 2012 to 2015, died in a «tragic accident,» the university said Thursday. She was 29 years old.
Ballard died after being struck by a vehicle in Raleigh, Tennessee, police said. She was taken to a hospital where she was later pronounced dead, according to FOX 13 Memphis.
An investigation into the incident is underway. Police said the driver stayed on the scene, but no charges were immediately filed, according to the station.
CLICK HERE FOR MORE SPORTS COVERAGE ON FOXNEWS.COM
Ballard earned first-team All-SEC honors in 2015. During her sophomore season, she helped lead the Tigers to the Sweet 16 round of the NCAA Women's Basketball Tournament. She averaged 23.3 points and 12.3 rebounds in three tournament games that year.
NIKKI MCCRAY-PENSON, WOMEN'S BASKETBALL HALL OF FAME, DEATH AT 51
Ballard was a two-time selection to the SEC All-Defensive Team, receiving the honors during her freshman and junior seasons.
"We are deeply saddened by the passing of Danielle," LSU said in a statement. «She meant so much to our program and was such an important part of our women's basketball family. It's hard to understand why this would happen to someone who was so full of life and promised so much. Our thoughts and prayers are with her family.» and friends.»
Ballard played in 75 college basketball games and had career averages of 12.1 points, 6.8 rebounds, and 2.8 assists per game.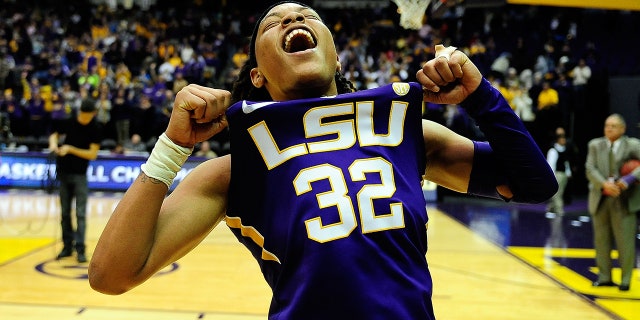 She did not play at LSU during her senior season after being suspended by the program for parts of her sophomore and junior years.
CLICK HERE TO GET THE FOX NEWS APP
Ballard won a state championship during his basketball career at Memphis Central High School.