legendary boxer and former WBA heavyweight champion Gerrie Coetzee he died more than a week after he was diagnosed with lung cancer, his manager confirmed Friday. She was 67 years old.
Coetzee, who was considered a unifying force in South Africa during the height of apartheid, he died in Cape Town on Thursday, his manager Thinus Strydom told The Associated Press.
Strydom said that Coetzee had been diagnosed with cancer for more than a week before his death.
OSCAR DE LA HOYA JABS DANA WHITE ON PHYSICAL ALTERCATION WITH WIFE
Coetzee knocked out Michael «Dynamite» Dokes in the tenth round at Richfield, Ohio in 1983 to win the WBA title and become the first African boxer to win a world heavyweight title.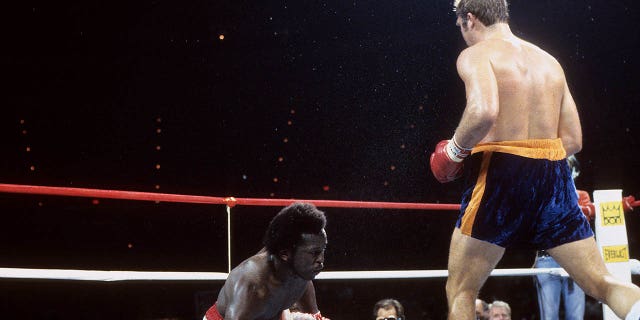 He also became the first white boxer to win a world heavyweight title in more than 20 years. He denounced the nickname «The Great White Hope» given to him at the time.
CLICK HERE FOR MORE SPORTS COVERAGE ON FOXNEWS.COM
«I feel like I'm fighting for everyone, black and white,» he said. «What makes me happy is that black, brown and white people accept me as their fighter.»
Known as «The Bionic Hand» due to the numerous hand surgeries he underwent during his career, Coetzee boasted a record of 33-6-1. He won 21 fights by way of knockout.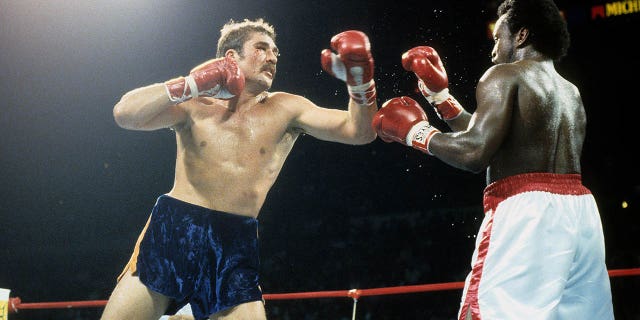 CLICK HERE TO GET THE FOX NEWS APP
According to Yahoo Sports, Coetzee broke his hand during the fight against Dokes and underwent hand surgery just five days later. In all, he had 23 surgeries on his hands.
Coetzee lost his title in December 1984 and would never claim it again.
Associated Press contributed to this report.