ex-Alabama basketball Player Darius Miles, who faces a capital murder charge in the January shooting death of 23-year-old Jamea Harris, was denied bail Wednesday for the second time.
Tuscaloosa County Circuit Judge Daniel Pruet followed a similar decision made during a preliminary hearing in February that kept the 21-year-old college basketball player behind bars since Jan. 15, according to The Tuscaloosa News.
The judge said the bond issue could be reviewed at a later date.
ALABAMA'S BRANDON MILLER TO ENTER THE 2023 NBA DRAFT AFTER A CONTROVERSIAL SEASON
Miles and Michael Lynn Davis face capital murder charges for their alleged role in the shooting death of Harris, which took place near the Tuscaloosa campus.
Miles was dropped from the team following his arrest in mid-January.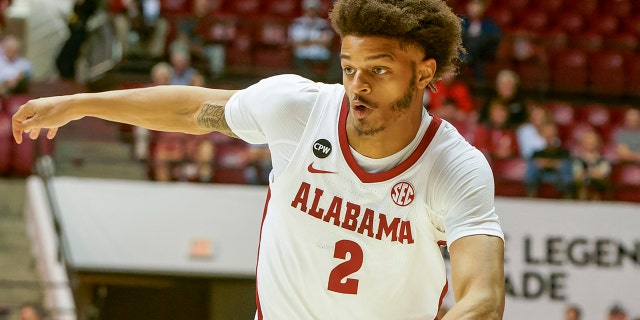 CLICK HERE FOR MORE SPORTS COVERAGE ON FOXNEWS.COM
According to court documents, investigators said Harris was sitting in the passenger seat of a car when she was struck by a bullet, which Davis is accused of firing. Investigators also stated that Miles admitted to providing the weapon immediately before the shooting.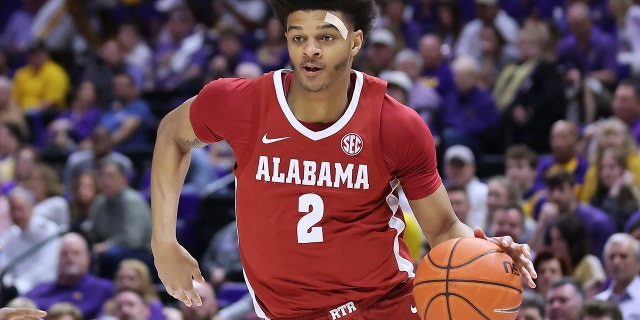 CLICK HERE TO GET THE FOX NEWS APP
Defense attorneys suggested at an earlier court hearing that the two were reacting defensively after an altercation with a youth from Harris' group.
According to WBRC, Davis is also being held without bail.
Associated Press contributed to this report.