Philadelphia Flyers defenseman Ivan Provorov faced backlash for his decision to boycott the organization's Gay Pride night to support the LGBTQ+ community.
Provorov did not participate in pregame warmups when the team wore Pride-themed jerseys and used sticks wrapped in rainbow Pride ribbon. He cited his Russian Orthodox religion as the reason he did not participate. He eventually played in the game against the Anaheim Ducks.
«I respect everyone and I respect everyone's choices,» he told reporters after the game. «My choice is to stay true to myself and my religion. That's all I'm going to say.»
CLICK HERE FOR MORE SPORTS COVERAGE ON FOXNEWS.COM
The Russian native, who is in his seventh season with the Flyers, received backlash on social media over the boycott.
Flyers coach John Tortorella explained the situation after the game.
«I think the organization has put out a statement about the beliefs that we hold,» he said, via Philly Hockey Now. «It really was a great night. With Provy, he's being true to himself and his religion. This has to do with his beliefs and his religion. That's something I respect about Provy, he's always true to himself, so there That's where we are with it.»
Tortorella thought it would be «unfair» to bench him for his beliefs.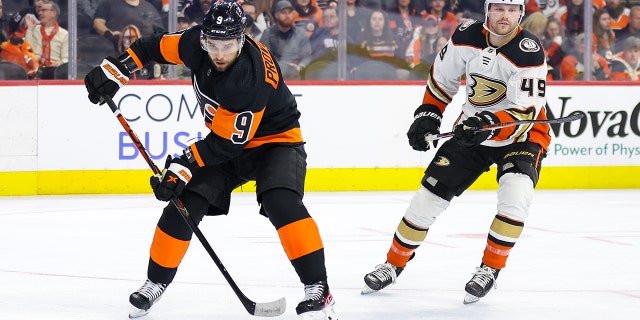 FORMER NHL PLAYER CALLS OUT ON THE LEAGUE FOR PUSHING WOKE'S AGENDA: 'POLITICS HAVE NO PLACE IN ANY SPORT'
«I just think it's unfair. I know you're probably going to talk to Provy,» he said. «I'm not going to spend a lot of time on that. I think it was a great night and I'm not going to go too deep into the conversation.»
The Flyers did not mention Provorov's beliefs in their statement.
«The Philadelphia Flyers organization is committed to inclusion and is proud to support the LGBTQ+ community,» the team said. «Many of our players are active in supporting local LGBTQ+ organizations, and we are proud to host Gay Pride Night again this year. The Flyers will continue to be strong advocates for LGBTQ+ community and inclusion.»
The NHL has come under fire in recent weeks. Florida Gov. Ron DeSantis scolded the organization for alleged discrimination when it promoted a job fair that only allowed certain groups of people to attend.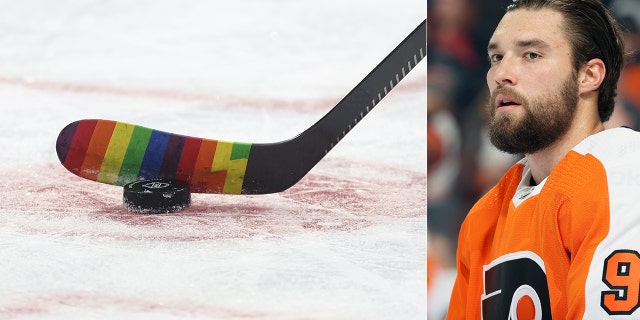 CLICK HERE TO GET THE FOX NEWS APP
The league also had to push back against social media criticism for hosting a transgender and non-binary hockey tournament.
Associated Press contributed to this report.