Boston Red Sox first baseman Triston Casas awkwardly had to answer a question about his mother, who passed away when he was 9, while listening to the microphone during ESPN's «Sunday Night Baseball» broadcast on Valentine's Day. Mother.
Play-by-play announcer Karl Ravech called a ball during an at bat at Red Sox-St. Louis Cardinals and jumped right into a question about Casas' mother, which was embarrassing.
«I know that your mother passed away when you were young,» he said. «What does Mother's Day mean to you and your brother?»
CLICK HERE FOR MORE SPORTS COVERAGE ON FOXNEWS.COM
Casas' younger brother, Gavin, is also a first baseman. He plays with the South Carolina Gamecocks after spending two seasons with the Vanderbilt Commodores.
«Yes, what happened was unfortunate for me, but I have so many mother figures in my life,» Casas said, her voice cracking. «Whether they have my last name, whether they don't, I've had so much support in and around my circle that I don't even feel like I missed anything.
«I know she's looking at me every day. I know she's smiling, proud of me.»
NHL WINGER GARNET HATHAWAY SNARES FOUL BALL AT RED SOX GAME
The end of Casas' response was cut short when the Cardinals batter was walked, whom he interacted with when he reached first base.
In the middle of a game, questions like that are not what a player wants to hear. And the social networks confirmed it after reacting to the question.
«Did Triston Casas really get asked about his mother who died while he was playing first base?» said @ReadJacksTweets on Twitter.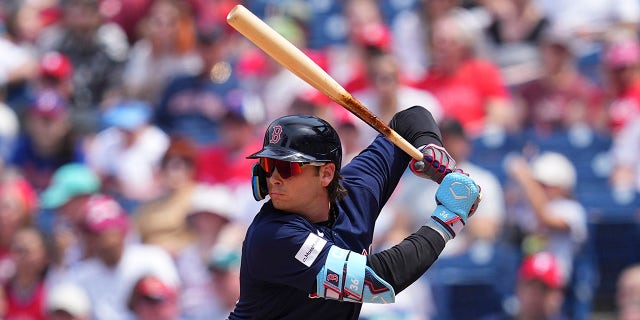 Another user, @oliviawhitton, wrote: «Literally crazy to me that Triston Casas is being interviewed about his dead mom on Mother's Day while he's playing a baseball game.»
Boston ended up falling to St. Louis, 9-1, though Casas finished the game 1-for-3 with a walk at the plate.
He's had a bit of trouble in the big leagues since he was called up late last season. In 62 games, he owns a slash line of .194/.341/.389 with 10 home runs and 26 RBIs. Casas is one of the Red Sox's top prospects, displaying tremendous power in the minor leagues, and sometimes the major leagues, from the left side of the plate.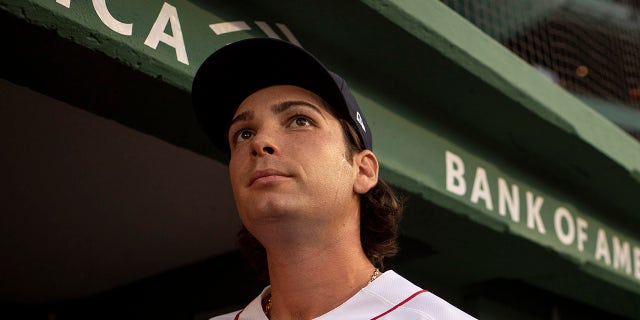 CLICK HERE TO GET THE FOX NEWS APP
He's been a little better in recent games as he continues to get acclimated to the MLB, going 6-for-16 with two home runs, four RBIs and five walks in his last seven games. He's also hitting .267 with a .404 on-base percentage in his last 15.